The Key Benefits of a Calisthenics Personal Trainer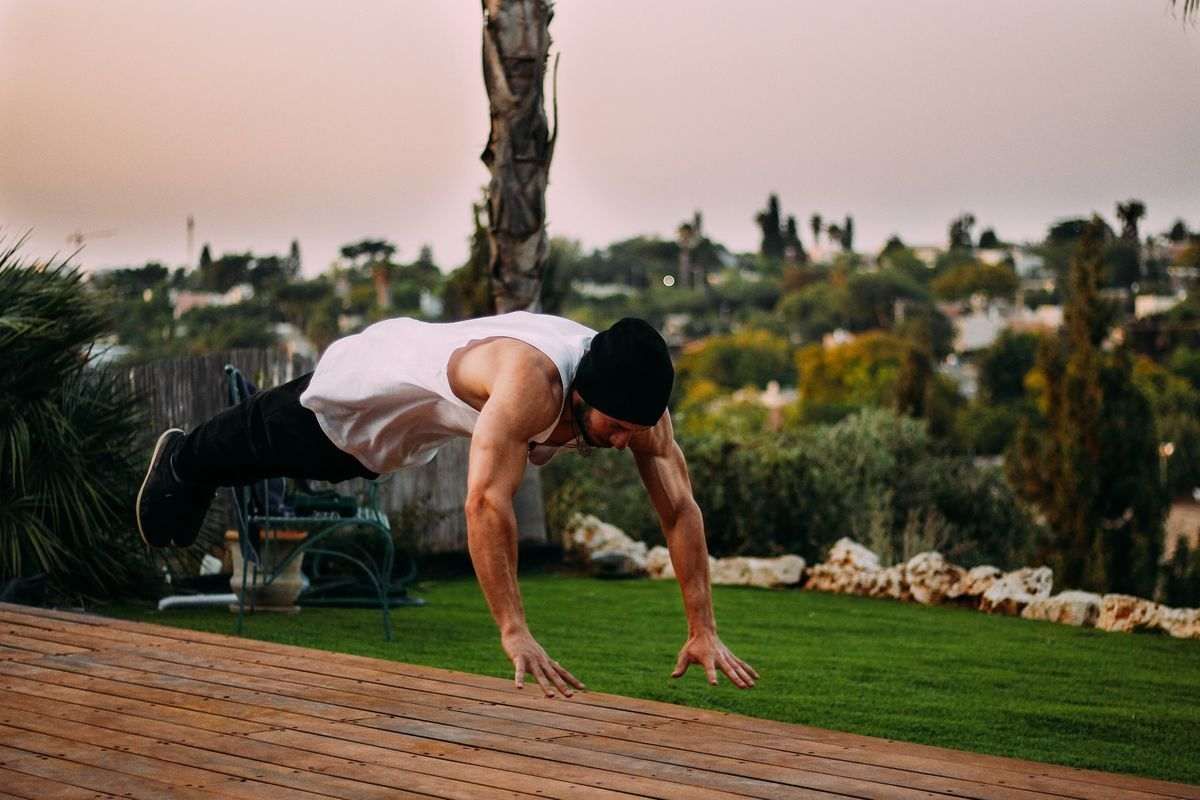 (Looking for a calisthenics personal trainer? Just enter your location here, then select "Calisthenics" from the Speciality menu. For example, here's a list of calisthenics personal trainers in London.)
Calisthenics is a form of exercise that primarily uses your body weight and barely requires any equipment to get started.
It's a very accessible type of training, which is why working with a calisthenics personal trainer is a great option for people at any stage of their fitness journey. Calisthenics can improve your endurance, flexibility, coordination, strength, and aerobic fitness, and working with a calisthenics personal trainer can help you to learn the best exercises that will work for your body type and current fitness levels.
Keep reading as we discuss the benefits of working with a calisthenics personal trainer that you'll notice within just a few sessions.
Work With a Calisthenics Personal Trainer Online
If you've enjoyed working out at home in the past year and love the convenience of online workout classes, you can opt to work with a calisthenics personal trainer online. Online training is ideal for calisthenics, as you don't need any fancy weights or a treadmill to get started. With just a set of resistance bands and your own body weight, you'll be ready to start your session. Online personal training is often slightly more affordable than in-person training, and if you lead a busy life, it can fit around your current schedule. You'll be able to add a training session into your lunch break and enjoy the benefits of calisthenics in your own home.
Minimal Equipment is Needed to Work with a Calisthenics Personal Trainer
When starting out with a certain type of training, we often don't want to invest in a whole load of equipment, such as weights and spinning bikes. Calisthenics was developed in Ancient Greece, and therefore, it primarily relies on your body to create resistance instead of using weights. Combining some elements of gymnastics and acrobatics with conditioning and strength-based exercises, you'll enjoy working out without having to spend a penny on equipment. This means that you can enjoy this type of training and excellent progression without having to belong to an expensive gym.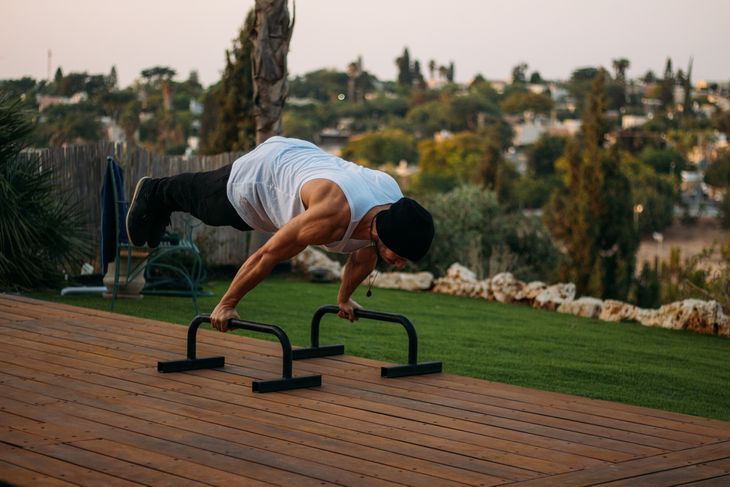 Build Muscle Mass with a Calisthenics Personal Trainer
For anyone whose primary focus when starting a new workout plan is building muscle mass, working with a calisthenics personal trainer is one of the best options for your needs. The exercises focus on building muscle mass as it works to create conditions where hypertrophy can occur. Typically, you'll perform 8-12 reps of an exercise for up to three sets, with a rest of at least 60 seconds after each set. The resistance you'll need to overcome will increase as you progress, but your calisthenics personal trainer will work with you to add more resistance and give you a greater challenge. Regardless of how strong you are, a good calisthenics personal trainer will offer you the right exercises to challenge you without pushing your body too far.
Track Your Progression With a Calisthenics Personal Trainer
Many individuals find that when they exercise in a gym on a cross-trainer or weights machine, they often lose interest after a few months and struggle to track their progress. One of the best things about working with a calisthenics personal trainer is that they'll continue to challenge you. After a few weeks of working on an exercise in one way, they can offer you a new modification that will push your body and strength further. You'll find that a personal trainer can track your progress for you and will be able to adapt the workout to your needs as you gain more strength and muscle mass with calisthenics.
A Calisthenics Personal Trainer Can Reduce the Risk of Injury
While calisthenics is an excellent type of exercise for anyone to try, there is always a risk of injury if you've never tried calisthenics before. We recommend working with a calisthenics personal trainer at the start of your journey, as you'll find they can guide you to use the proper form and avoid an injury. You won't have to worry so much about getting injured or pushing yourself too far, as someone will be there to watch you and advise you if you are doing something dangerous. While you may think that it's okay to just start a new exercise plan without a trainer, it's something we always recommend to make the most of your training sessions.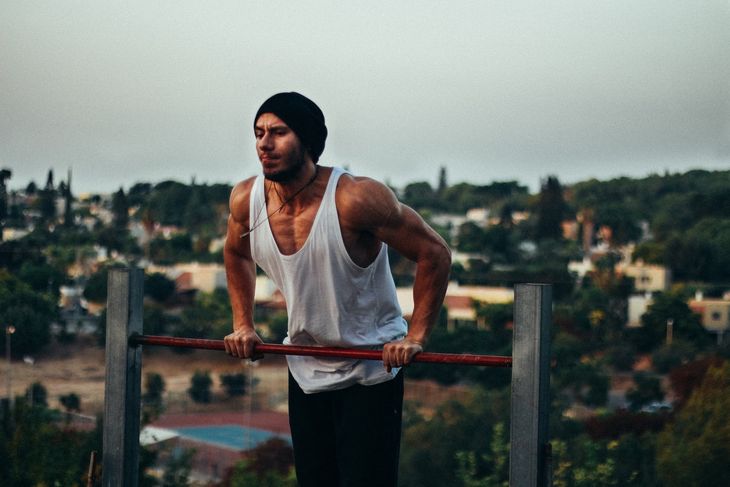 Using a Calisthenics Personal Trainer As Part of Your Weight Loss Journey
One of the biggest motivations for many individuals when it comes to working out is losing weight. Of course, you'll need to ensure you eat healthily and maintain a balanced lifestyle in order to enjoy the benefits of adding more exercise into your routine. A calisthenics personal trainer will work with you to create a diet and exercise plan that is tailored to your goals and needs. Regardless of where you are in your weight loss journey, they'll be here to support you and motivate you throughout your time working together. As calisthenics workouts can be taking on your muscles, your personal trainer may recommend that you use certain supplements that an assist with recovery, such as protein shakes or branched-chain amino acids (BCAAs).
Keep Motivated With a Calisthenics Personal Trainer
There's no denying that working out alone can be lonely and boring at times, which is where a calisthenics personal trainer can help. They'll ensure you are excited to keep working out and will always mix things up during each session so that you see results and enjoy training together. A calisthenics personal trainer will want you to keep going with your fitness journey and return time after time for sessions, so you can be sure they'll put plenty of effort into making exciting training sessions that you'll look forward to.
Final Thoughts on Working With a Calisthenics Personal Trainer
As you can see, there are so many benefits of working with a calisthenics personal trainer. They'll ensure you are safe throughout each of your training sessions and will work with you to make sure you avoid an injury when training. Regardless of your current fitness levels and whether you've tried calisthenics before, you'll find that they can guide and motivate you every time you train together. By finding a local calisthenics personal trainer, you can enjoy increasing your muscle mass and overall fitness levels during your online or in-person training sessions.