Six Reasons to Hire an Online Personal Trainer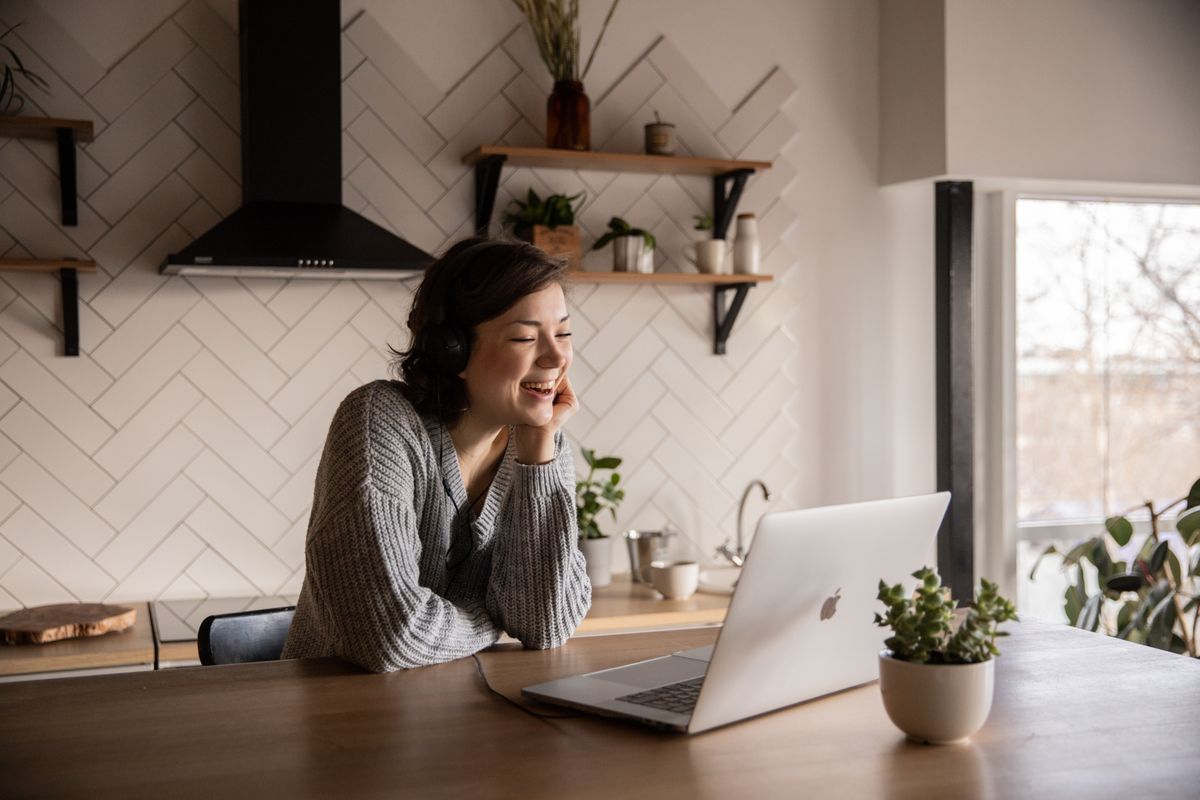 (If you're ready to hire an online personal trainer, there's a list of qualified, UK-based online trainers here.)
Why hire an online personal trainer?
Having an online personal trainer deliver a workout programme to you electronically means that you can access your workout on your mobile device at any time and in any location. This is great for those that travel frequently or do not want to be restricted by gym opening times.
1. Hire an online personal trainer because its cost-effective
The costs of online personal trainers are less since there are minimal expenses for travel and equipment. Furthermore, while online personal trainers usually cost less than in-person personal trainers, you are still likely to achieve great results as long as you can stay motivated without someone barking instructions at you in real life!
You won't need much to get started, maybe just some dumbbells or resistance bands.
2. Hire an online personal trainer to go at your own pace
Online personal training sessions are tailored to suit your fitness levels. There is no need to compare yourself to others, as the only competition that stands in your way is you and your motivation. You can go at your own pace and exercise on the days that suit you best. Online personal training is a much more flexible option, especially for those with children or heavy work commitments that usually prevent them from being able to get to the gym.
3. Online personal training makes it easy to share information
You will have access to a massive library of training resources, training tips, fitness videos, and tracking apps, which will help to ensure that you are performing injury-free workouts. These could work for people in almost any fitness or health-related training programme. A full internet connection will enable you to access articles, online forums, and discussion threads recommended by the online personal trainer in a matter of seconds.
4. Hire an online personal trainer for privacy
With an online personal training course, you won't have to worry about bumping into people in the gym or feel self-conscious about what avid gym goers think of you whilst working out. It can be quite intimidating going into a busy gym, especially during peak times when a lot of the exercise machines are in use. By working with an online personal trainer, you will be able to work out wherever and whenever you like. You can even do it from the comfort of your home as soon as you get up in the morning.
5. You can work with online personal trainers anywhere in the world
An advantage of online personal trainers is that you can work with them at a time that suits your needs without the limitations associated with physical location. With your fitness journey being completely digital, you can choose whichever online personal trainer you like. They don't even have to be on the same continent as you! No matter where you are, your online personal trainer will keep in touch with you on a regular basis to ensure you are feeling motivated and on track to reach your goals. You could call it a more personalised experience without the commute.
6. Online personal training is COVID-friendly
Since the coronavirus pandemic, the local gym has become a safe haven for many people that are sick of lockdown. However, there are many health risks that you could be taking by entering a gym. Although it may be frequently cleaned by staff, it is also up to the general public to clean their machines down before and after usage, and you cannot ensure that every person is consistent in doing so. Online personal training allows you to work out where you feel most safe. You also won't have to worry about another national lockdown disrupting your daily fitness routine, as your online personal trainer will still be able to train you digitally.
Final words on online personal training
Ultimately, with an online personal trainer, you will have access to a proven, effective system for staying off of the gym floor. You will be guided by an active fitness trainer who will keep you company and provide you with the support that you need, no matter how you choose to use your free time. If you're after a specific type of online personal trainer, you might be interested in this article on how to find online PTs with specific skills, prices, and genders.
Author: Ryan Stinson
As a professional writer for Technical Writers, Ryan possesses an A* A level in English Literature. After taking a gap year, before acquiring a full time career in content creation, Ryan also worked as a personal trainer for his local gym where he developed his wealth of knowledge in the health and fitness industry.