The Best Folding Exercise Equipment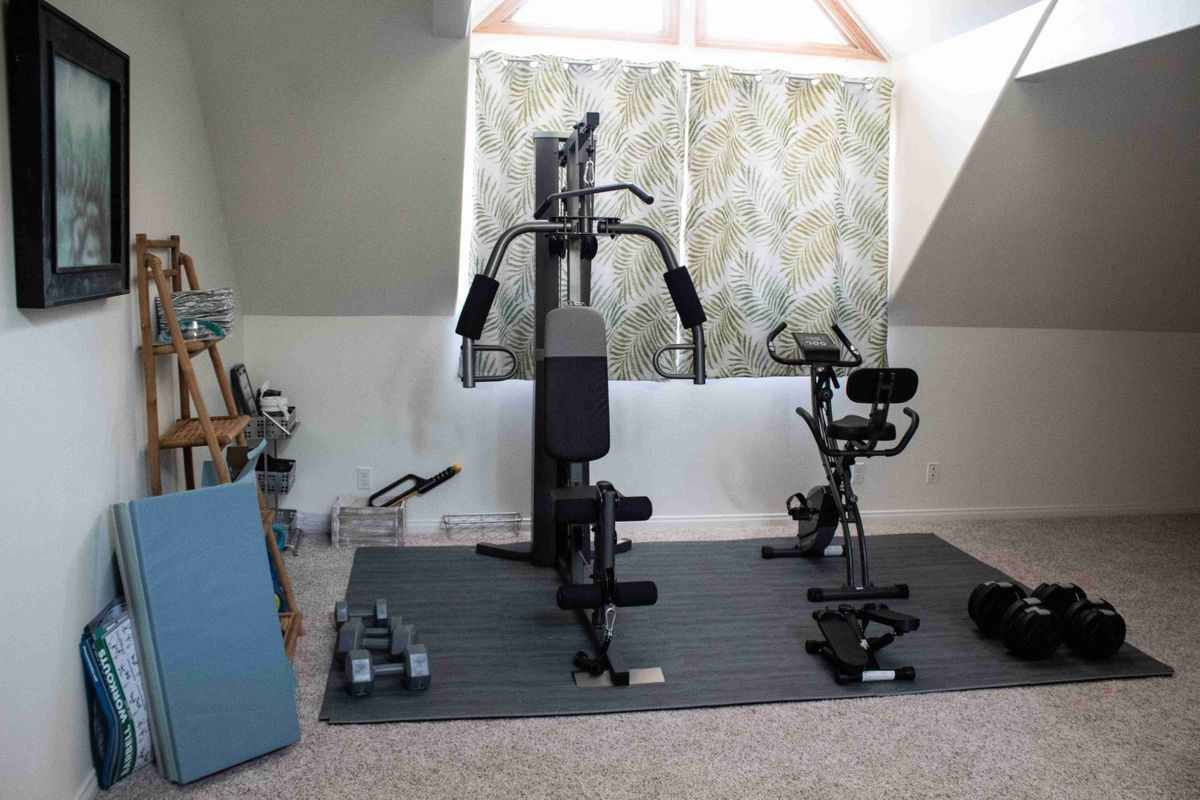 The Best Folding Exercise Equipment
For anyone who is struggling for space in their home or apartment, you might think that it would be impossible for you to purchase high-quality exercise equipment to use at home. However, thanks to the increasing popularity of folding exercise equipment, you'll find that there are some great pieces of workout equipment on the market that require minimal space. You'll simply unfold your folding exercise equipment when you are ready for your daily workout and then collapse it down again once you are done. Keep reading as we share some of the top options for folding exercise equipment, which will help you to keep fit regardless of how limited you are for space in your home.
Folding Exercise Bikes
Exercise bikes are one of the most popular types of home workout equipment, but many of these products take up far too much space for the average home. On top of that, they can be quite an eyesore to keep out all day long, which is why folding exercise bikes are a great option for anyone looking to keep fit at home.
Budget Folding Exercise Bikes
The great news about this type of folding exercise equipment is that you can purchase these bikes to fit any budget. For example, the SONGMICS Exercise Bike is a sturdy exercise bike that offers eight magnetic resistance levels. You'll find that the bike comes with a floor mat, so you don't have to worry about causing damage to your floor when you get the bike out. The ATIVAFIT Foldable Exercise Bike is another great option that still comes in at under £200. It has a comfortable seat and backrest, so even though it folds away once you are done, you'll still enjoy a great workout, thanks to the high-quality fixtures.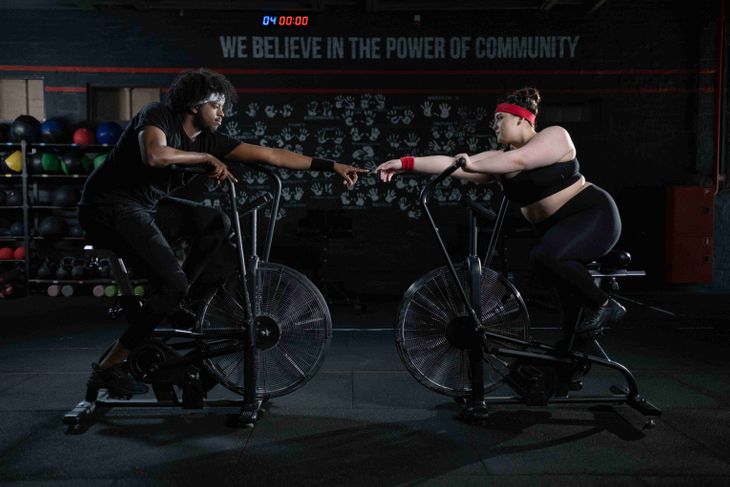 Folding Treadmill
Another large piece of workout equipment that many of us don't have room for in our homes is a treadmill. If you hate running outdoors in the winter months or are looking for a convenient workout solution, folding exercise equipment such as a treadmill is the way to go. This Fit4home Treadmill is a budget-friendly solution that would fit in almost any space and will quickly fold away once you are done. It's a motorised treadmill, so you'll have the same experience as you would with a regular treadmill. If you fancy upgrading your experience a little bit, the UREVO Folding Treadmill is a great option for anyone working from home. It can fit under your desk, so you can be using it while working or speaking to colleagues.
Folding Rowing Machines
You can still benefit from an upper body workout without taking up too much space by investing in a folding rowing machine. These machines won't require a huge amount of space, as they can be folded to take up a smaller footprint once you are done with your training session. The XS Sports R110 rowing machine folds up incredibly small, and you'll be impressed when you see how little space you need to store this folding exercise equipment option. It still offers four levels of resistance, so you'll be able to get a challenging workout in each day.
VIAVITO offers a fantastic foldable rowing machine, which offers ten levels of resistance to select from. As you can see, just because you are opting for folding exercise equipment, it doesn't mean you can't challenge your body and mind still during your next workout. The transportation wheels are built into the device, so you don't need to be particularly strong to pack this machine away once you are finished training. The console on the machine offers you all of the statistics you would need, allowing you to track your progress during each training session.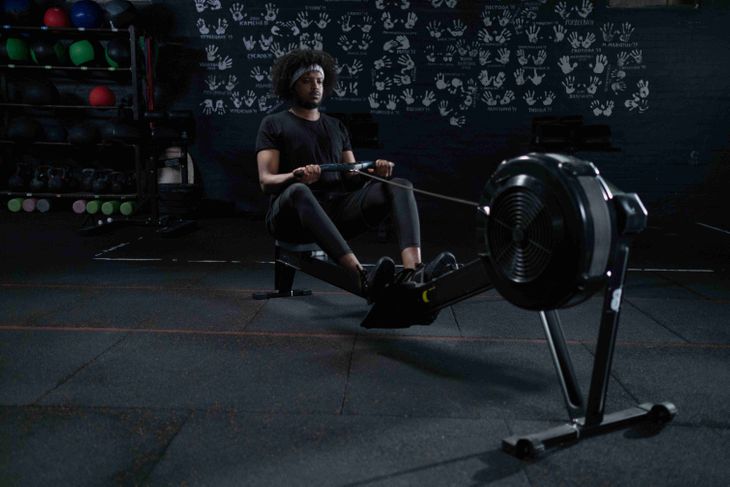 Foldable Workout Bench
While we've focused so far on equipment that can assist you with cardio workouts, you can also improve your strength with folding exercise equipment. Folding workout benches will allow you to complete a full weights routine without needing a huge amount of floor space in order to set up your workout station. You could purchase a couple of the pieces of equipment we've shared today and create a mini gym in your home without needing a huge amount of space. This YOLEO Adjustable Workout Bench can be adjusted and folded to create various positions for different exercises. It has six backrest positions, three seat positions, and two foot cushion positions, so you'll have a comfortable yet challenging workout each and every time. It's ideal for sit-ups, bench presses, leg presses, and much more.
You can enjoy a full-body workout with a folding workout bench, such as this one from Naspaluro. This is the most budget-friendly piece of folding exercise equipment you could purchase, so there's no excuse for not upgrading your home workout setup. This bench can support up to 300 lbs in weight and will quickly fold away after your sessions. When you first receive this bench, it doesn't require any assembly, so you can start your weightlifting and strength training workouts immediately upon its arrival. The bench is made with PU leather and filled with high-density foam. It has a soft cushion, which will reduce the pressure on your joints and help you to avoid muscle fatigue in your back and buttocks. You'll enjoy a relaxing workout experience that won't put too much pressure on your body.
Upgrade Your Home Workout With Folding Exercise Equipment
There are so many ways to upgrade your home workout with folding exercise equipment, and regardless of what type of exercise you enjoy, you'll find a solution to fit your needs. You'll be surprised by how affordable folding exercise equipment can be, and you don't need much space at all to use or store these solutions in your home or apartment. After the challenges of the pandemic, many people are opting to continue training at home. These folding exercise equipment options will be great to use either alone or with a personal trainer and will offer you a challenging and fun workout every day in the comfort of your own home.