The Best Indoor Rowing Machines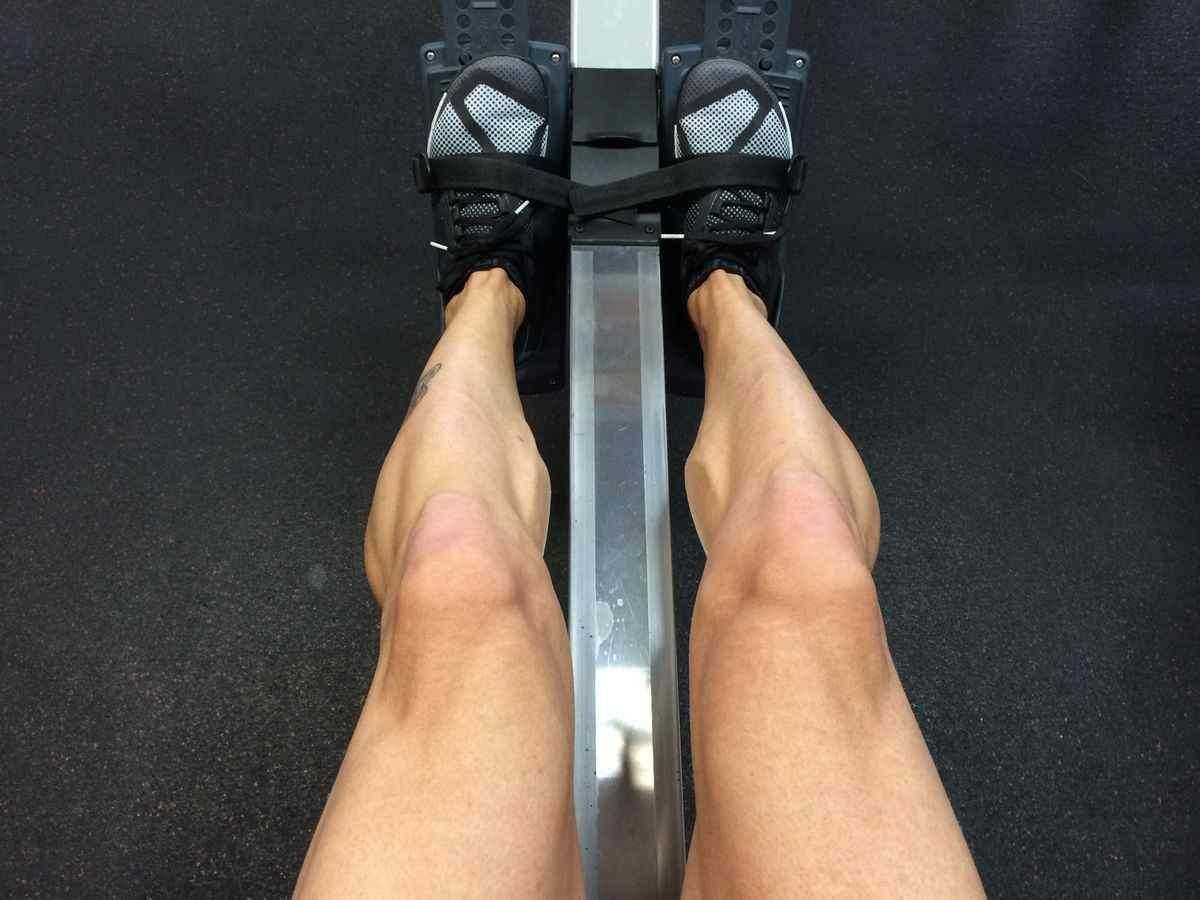 The Best Indoor Rowing Machines
Whether you are looking for a new rowing machine for your home, to use with your personal training clients, or for your gym, there are so many different options on the market today. Regardless of your budget and requirements, you'll find something online that suits your needs and the space you have to place your new indoor rowing machine in. Today we're going to share our top recommendations for the best indoor rowing machines, which will include budget-friendly options and air and water rowing machines.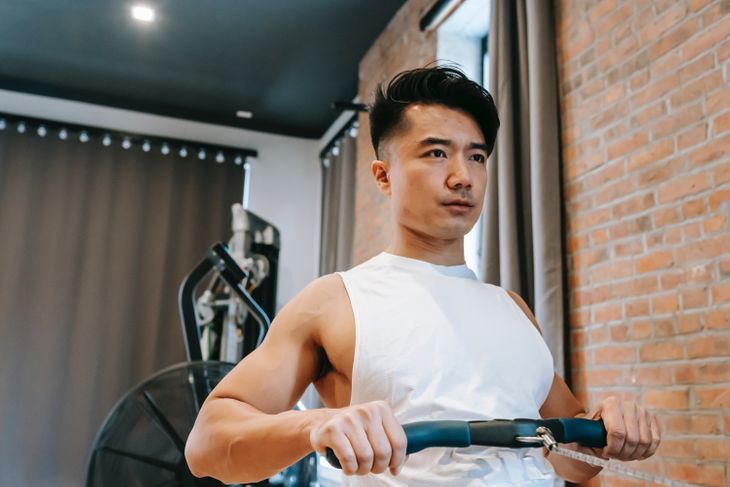 Best rowing machine under £100
HOMCOM Rowing Machine Cardio Rower - £69.99
It can often be hard to find indoor rowing machines for under £100, but you'll be impressed by this HOMCOM rowing machine, which comes in at just £69.99. It's ideal for home use, and while it has a more basic design than other options on our list today, it still offers 12 different adjustable strength levels. The rowing machine is quiet and smooth when it's in use, and you can refer to the LCD monitor to track your progress. The non-slip handlebars and padded seat will ensure that you enjoy a comfortable rowing experience, so you'll want to return to using this machine regularly as part of your workout routine. You can track time, count, and calories on the LCD monitor, so each time you train, you can aim to beat your personal best.
Best rowing machine under £200
XS Sports R310 Folding Rowing Machine - £199.99
If you have a slightly higher budget to work with, the XS Sports R310 is one of our top picks on the market today. This folding rowing machine is ideal for anyone who is short of space, as you can pack it away with ease when not in use. Even with its foldable design, it still can hold individuals who are up to 100 kilograms in weight, and your purchase will come with a 12-month warranty included. You can choose between 10 resistance levels, and this machine is a magnetic rowing machine that doesn't use cheap elastic bands in its design. The LCD display showcases calories, count, count/min, time, and other key statistics. It's built with an advanced belt drive, so you'll barely hear the machine while it's in use. To store the machine, just remove one knob, and you'll be able to fold it away in seconds.
Best rowing machine under £300
JLL® R200+ Home Rowing Machine, 2021 Model - £249.99
For an elite performance home rower, the R200 rowing machine offers an excellent value for money option. Considering its price point, you'll be impressed by the premium features on offer. It offers a quiet and smooth rowing experience, thanks to its magnetic resistance and the fact that it is belt driven. The LCD display has seven different functions, so you can track your workouts and continue to improve each time. Each session can be fully customised to your needs and energy levels, thanks to the 10 resistance levels on offer. If you are short of space, it folds away into an upright position for easy storage and takes only a few seconds to set up and pack away.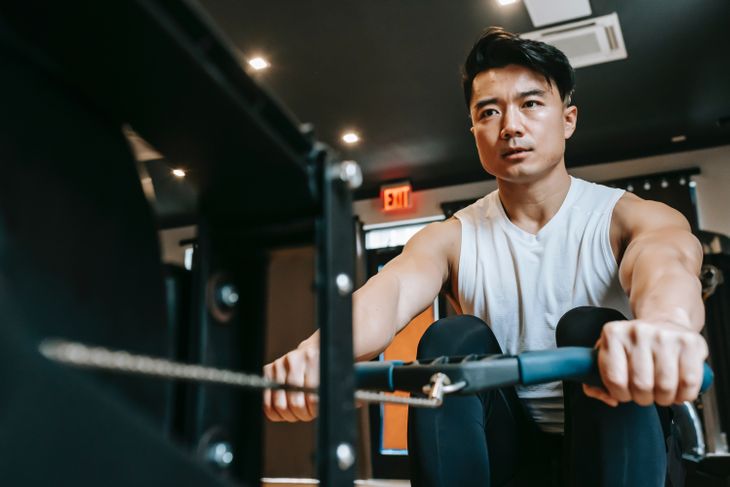 Best rowing machine under £500
Dripex Magnetic Rowing Machine for Home Use - £319.99
The Dripex indoor rowing machine is a sophisticated indoor rower that offers a sleek and stylish look. For your convenience, it can also be stored upright, so it's ideal for anyone who doesn't have much space at home. With 15 resistance levels, it offers one of the widest selections on the market today. It's a great low impact solution that will be easy on your joints and can be used by individuals of all ages. The machine is made with a double aluminium railway, so it's silent and smooth when in use. There's also a shock absorber under the sliding rail, which stops you from disturbing anyone in your home when exercising.
Best cheap air rowing machine
Marcy Onyx Geneva 6000 Rowing Machine Folding - £449.00
You don't have to spend a fortune to get a good quality air resistance rowing machine, and the Marcy Onyx Geneva 6000 comes in at under £450. This machine has an ergonomic design that creates a smooth movement that won't be noisy for use in your home. It has rubber feet and a non-slip texture, so you won't have to worry about it causing any damage to your home. It's easy to adjust between the eight resistance levels, and the digital monitor will keep you on track during your training sessions. You can track count, time, total, and calories, and you'll find the foot pedals can easily be adjusted to give you a fully personalised training experience.
Best cheap water rowing machine
Capital Sports Flow M Water Rowing Machine Rowing Bench - £599.99
Water rowing machines are often far more expensive than air rowing machines, but that doesn't mean that there aren't some affordable options on the market today. If you are a keen rower, you'll love this Capital Sports rowing machine, which offers a high-quality design and craftsmanship for a natural experience. It can hold up to 13 litres of water and has eight levels that are marked on the tank. This rowing machine has a quiet training noise and won't get worn out easily, so you'll enjoy using this for many years to come. It's a very stable machine that's made from steel, so it can withstand almost any load. The LCD display allows you to track your performance and keep progressing with your training at home.
Final thoughts on the best indoor rowing machines
Rowing machines are available for all budgets and spaces today, and you will find that so many of these home rowing machines can be put away into your cupboard when they aren't in use. Irrespective of how much you have to spend on a new indoor rowing machine, you'll find an option on our list to suit your needs. Rowing is an excellent form of exercise, and you'll find that by tracking your progress, you'll be inspired to keep training regularly on your new piece of home workout equipment.
As an Amazon affiliate, the site earns from qualifying purchases.