The Best Stationary Bikes of 2021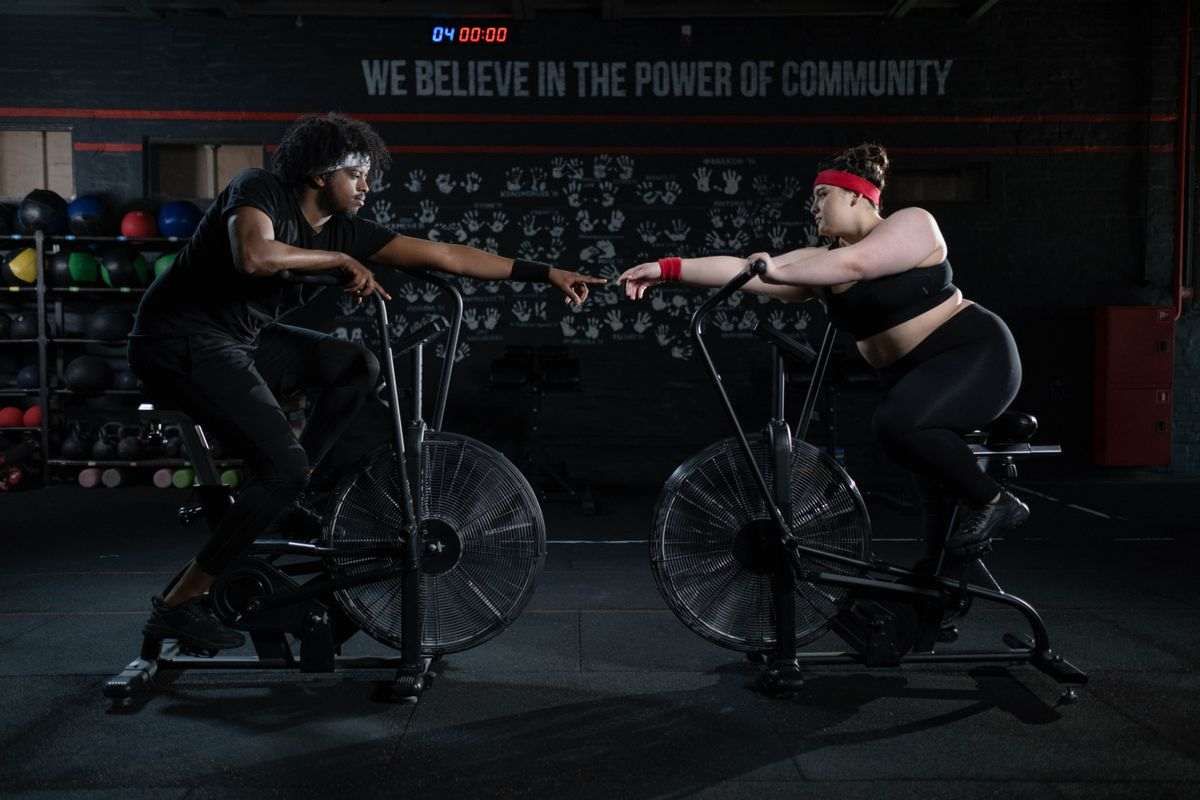 The Best Stationary Bikes of 2021
A stationary bike is one of the best pieces of at-home gym equipment, and it's something that more individuals are considering purchasing during the past year. Even if you live in a small apartment, you'll find a stationary bike that can tuck away in the corner of a room without taking up too much space. If you are looking for a new stationary bike, the great news is that they are available for all budgets. Keep reading as we share our top recommendations for purchasing a new stationary bike this year.
Best Stationary Bike Under £200
Trintion Exercise Bike - £119.99
For anyone who is looking for a budget-friendly exercise bike, look no further than this stationary bike from Trintion. The bike is made with a high-grade steel body and has a maximum load of 550 lbs. The adjustable pedal design will fit almost any foot size, and you can ensure your ride is nice and stable thanks to the level adjustment button on the base of the bike. If you are thinking about storing your bike in a cupboard between uses, you'll find transport wheels on the base, which allow you to move it around with ease.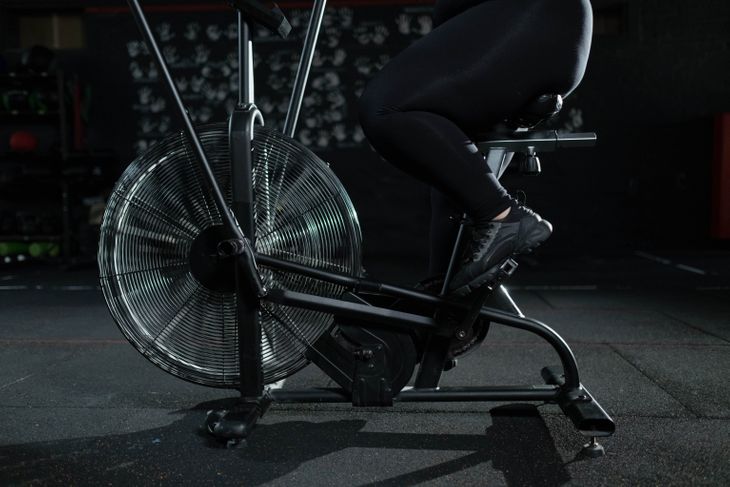 An LCD digital display allows you to track your exercise time, distance, speed, heart rate, and calories, so you'll be able to track your progress as you keep working out at home. It's important to note that this bike doesn't have a pulse meter or a phone holder, which is something you will find on more costly models. However, it's a great option for staying fit and losing weight at home without spending a fortune in the process.
Best Stationary Bike Under £300
YOSUDA Indoor Cycling Bike Stationary - £259.99
If you are willing to spend a little bit more on your stationary bike, consider upgrading to the YOSUDA indoor cycling bike. It has a 35-lb flywheel and a heavy-duty steel frame, which work together to offer you a stable ride. You'll find this to be a very smooth and quiet ride in comparison to chain bikes, and you won't disturb anyone else in your house while working out. The bike can easily be adjusted to fit your measurements, and the non-slip handlebar and padded seat make for a comfortable ride.
The bike has a 270-lb weight capacity and an LCD monitor to track your ride. You'll find there's an iPad holder on the bike, so you can enjoy listening to music or watching videos to keep you entertained while riding. On top of that, you'll find a water bottle holder and a resistance bar for emergency stops.
Best Stationary Bike Under £400
JLL IC200 PRO Indoor Cycling Exercise Bike - £299.99
For a more professional indoor cycling exercise bike, check out the JLL IC200 PRO. It has magnetic resistance and multiple levels of difficulty, offering you a great challenge even as your fitness progresses. The monitor has six different functions, so you can track various data points as you work out each day. With a 7-kg bi-directional flywheel, you'll find this to be another smooth and quiet ride that's ideal for at-home use.
The bike is fully adjustable to your height and size, and you can easily change the seat height and handlebar height. By moving the foot-straps to fit your shoes, you'll ensure you are in a comfortable riding position each time you work out. This is a great bike for anyone who is looking to upgrade their current model without having to spend a fortune.
Best Stationary Bike Under £500
JOROTO X2 Exercise Bike - £499.99
More serious riders will want to consider upgrading their purchase to the JOROTO X2 exercise bike. It has an AV type frame, 50-mm thickened frame tube, and a 35-lb chromed flywheel, all of which come together to create a stylish and effective bike. The bike has a maximum weight limit of 300 lbs and is extremely sturdy throughout your workouts. There's even a knob under the stabilisers, which you can adjust to ensure you are stable on different surfaces.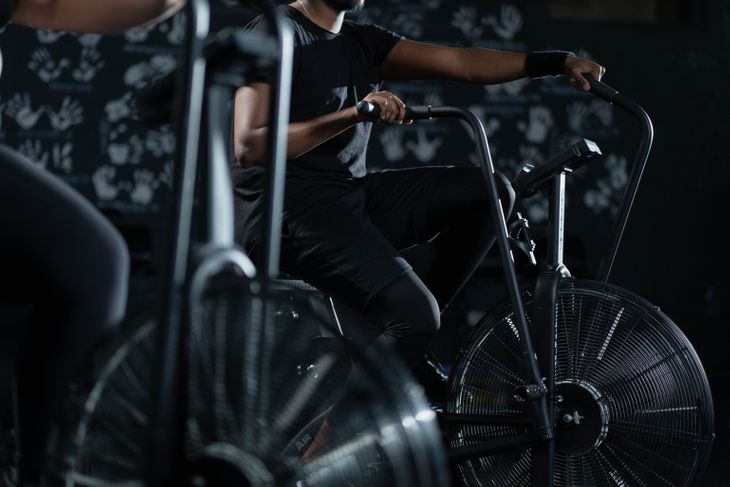 The bike claims to be whisper quiet, so you won't have to worry about disturbing anyone as you exercise. It's also fully adjustable, so regardless of your height, you will feel comfortable using this bike at all times. An emergency stop brake will also keep you safe and sound during your rides, and you can keep yourself entertained with a tablet or phone, which can be placed on the holder during your ride.
Best Stationary Bike Under £1000
YOSUDA Blackpoolal Exercise Bike - £597.85
If you are really committed to your at-home cycling sessions, we encourage you to consider upgrading to a state of the art stationary bike such as this one from YOSUDA. This model offers a thickened frame tube and a solid build, which can support up to 330 lbs. The 40-lb flywheel has a silent belt, so you'll never disturb anyone even if you exercise early in the morning before work.
The LCD monitor tracks all of the data you would expect, and you can place your iPad or phone on the holder for a more entertaining ride. All of the tools you would need to set the bike up are included in the package, and you can have your bike ready to go in just 30 minutes. It's fully adjustable, so regardless of whether you are a beginner or a professional, you'll be able to set yourself up for a great ride each and every day.
Final Thoughts on the Best Stationary Bikes of 2021
Regardless of your budget when it comes to buying a new stationary bike in 2021, you will find a good range of options to fit your needs. A stationary bike is a compact workout solution that can fit in almost any home and will offer you a challenging cardio workout each day. By comparing your options listed above, you can find a bike to fit your needs and budget, and that will give you years of enjoyment training from home.
As an Amazon affiliate, the site earns from qualifying purchases.