Five Places to Meet Your Personal Trainer in Fulham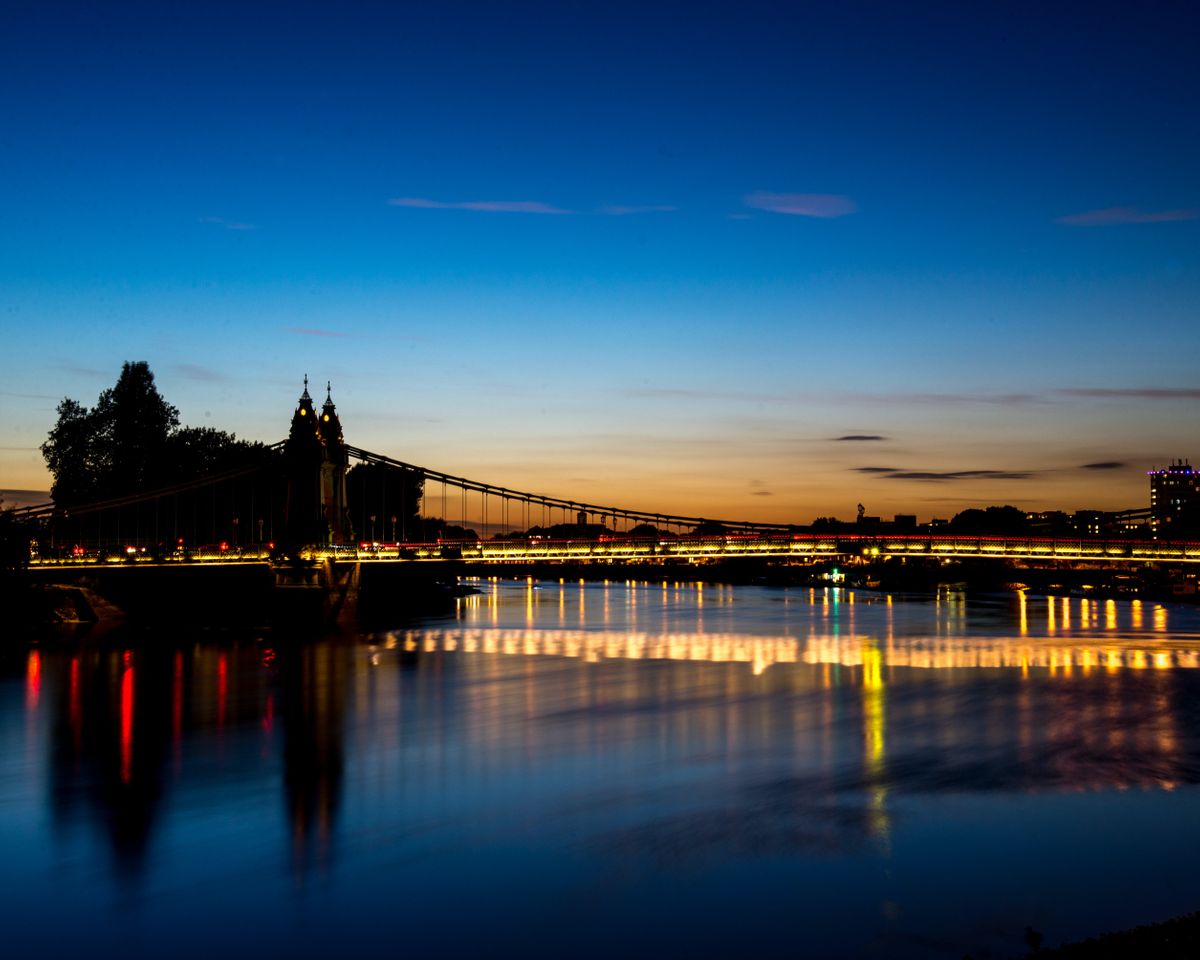 (If you want to find a personal trainer in Fulham, just click here.)
Home to one of the largest outdoor areas in London, Hammersmith and Fulham offers some incredible options for working out outdoors this year. The borough offers over forty different parks and open spaces to choose from, so you can enjoy training in a different spot each week! Today we're going to share with you our top five places to meet your personal trainer in Fulham, listed in ascending size order.
1. Normand Park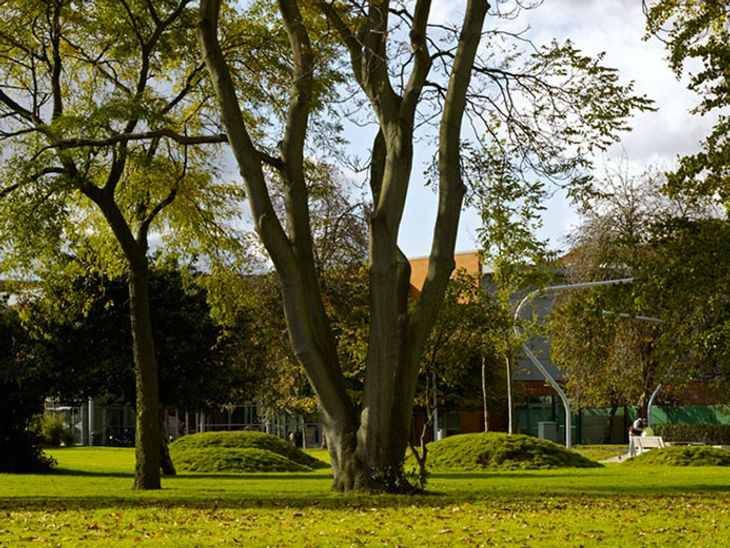 Image source: https://kland.co.uk/projects/normand-park/
Set on just over five acres of land, this park features plenty of facilities within this space. You'll enjoy an outdoor gym with a variety of equipment including monkey bars and pull-up bars, so it's an ideal spot for meeting your personal trainer in Fulham for strength training. As well as that, there's also table tennis, a five-a-side court, bowling green, BMX and skate area, and the Fulham Pools. It's open from 7:30 am each day, so it is great for an early morning workout with your personal trainer.
Nearest Station: West Brompton (to the east) and West Kensington (to the north).
2. Wormholt Park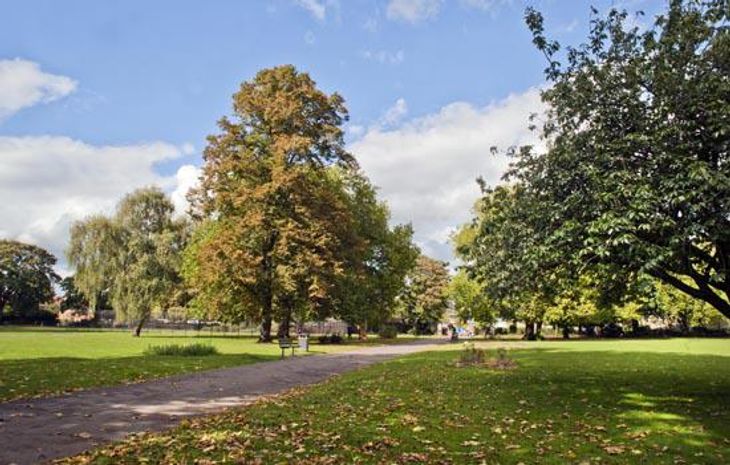 Image source: https://www.lbhf.gov.uk/arts-and-parks/parks-and-open-spaces/wormholt-park
Located on 8 acres of land, Wormholt Park is a lovely Green Flag park with wide open paths and plenty of space to workout. There's a multi-use games area, table tennis facilities, and playgrounds for children. You'll appreciate the beautiful wildflower meadows and the flowers and trees in this park, which will make meeting your personal trainer in Fulham here a pleasure.
Nearest station: White City and Wood Lane stations are both about a ten minutes' walk from the park (to the east).
3. Shepherd's Bush Common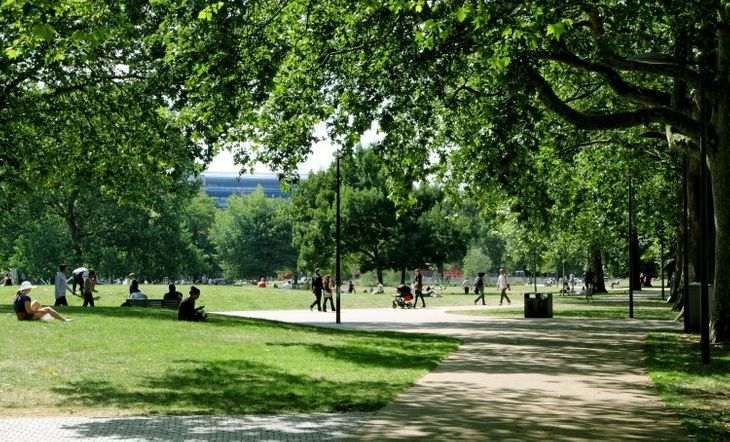 Image source: https://www.orchardsoflondon.com/shepherd-s-bush
This eight-acre triangular green is located just off Shepherd's Bush and provides the perfect escape from the hustle and bustle of the local shopping area. There is a wide path through the centre of the common, which is ideal for cycling and walking. While it doesn't offer any specific workout equipment, there's plenty of space to enjoy HIIT workouts with your personal trainer in Fulham.
Nearest station: The common is located between Shepherd's Bush Market and Shepherd's Bush stations.
4. Ravenscourt Park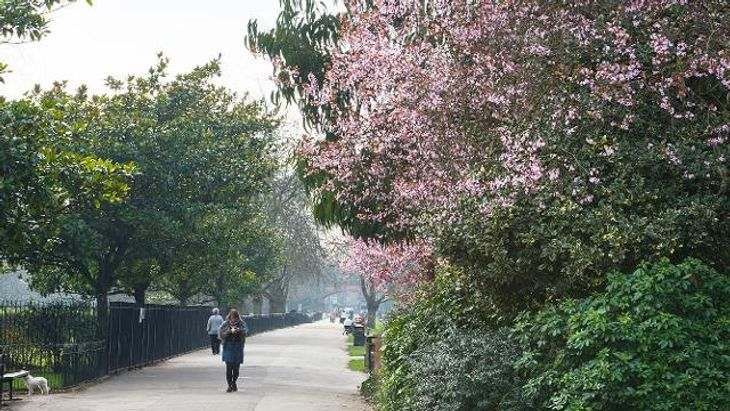 Image source: https://www.visitlondon.com/es/cosas-que-hacer/lugar/10072840-ravenscourt-park
This 21-acre public park and garden is one of the best spots to meet your personal trainer in Fulham. It holds a Green Flag award and is considered to be one of the flagship parks in the borough. It's ideal for a boot camp-style training session or running, and there are plenty of sports courts available for anyone looking to meet their friends for a game. After your workout, head to the garden centre and cafe to relax and enjoy a refreshment after all of your hard work.
Nearest Station: Ravenscourt Park and Stamford Brook (District line).
5. Wormwood Scrubs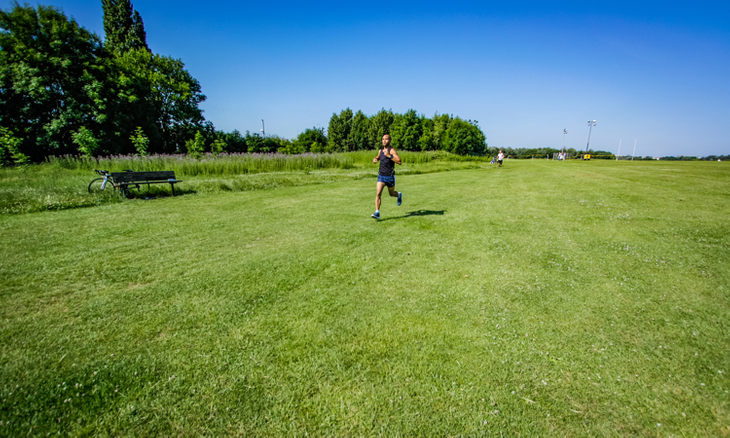 Image source: https://blog.dogbuddy.com/dog-friendly/walks/london/common-cafe-wormwood-scrubs-loop-dog-friendly-walk-route/#.YDt5ZXdKjjo
Wormwood Scrubs is the largest space to workout with your personal trainer in Fulham and is also one of the largest commons in the whole of London. At 200 acres, you won't be short of space here, and it's ideal for runners and circuit training. The outdoor gym here offers a variety of different equipment, including a gym-style pull station. You'll also find the Linford Christie Outdoor Sports Centre within the area, with a wide selection of sports pitches and an athletics track.
Nearest station: East Acton (Central line) is a 5–10-minute walk from the entrance.
Gyms near Fulham
If you'd prefer to train in a gym rather than in one of the outdoor spaces listed above, you can find gyms near Fulham here.
What's next?
Now that you've learnt about all of the fantastic open spaces in the area, contact one of these personal trainers in Fulham to arrange your first outdoor workout today.
As an affiliate, the site earns from qualifying purchases.