Five Places to Meet Your Personal Trainer in Richmond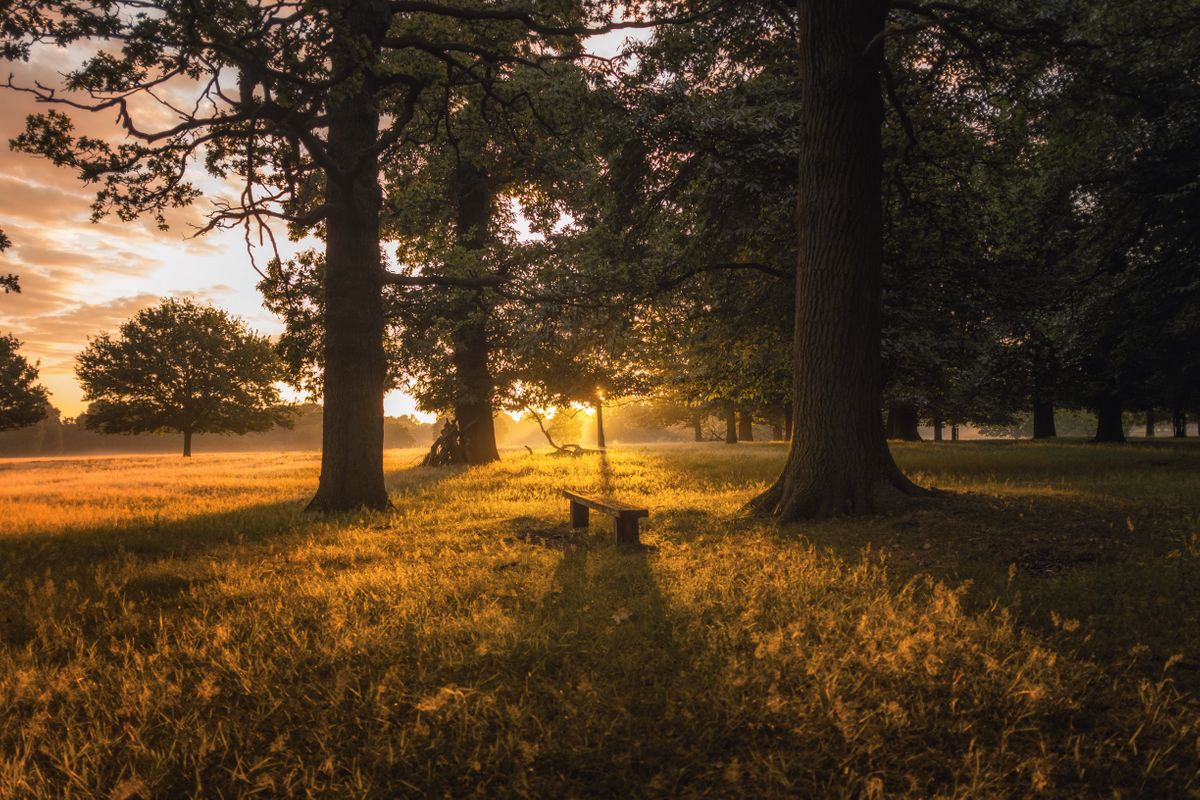 (If you want to find a personal trainer in Richmond, just click here.)
With over 100 parks and open spaces, including vast expanses like Richmond Park and Bushy Park, over half of the borough of Richmond is parkland! If you're planning to meet your personal trainer in Richmond, the choice of locations is almost overwhelming. To help out, we've researched dozens of possible outdoor workout spots, and have identified the following as five of the best places to meet your personal trainer in Richmond. In order of ascending size, these are…
1. North Sheen Recreation Ground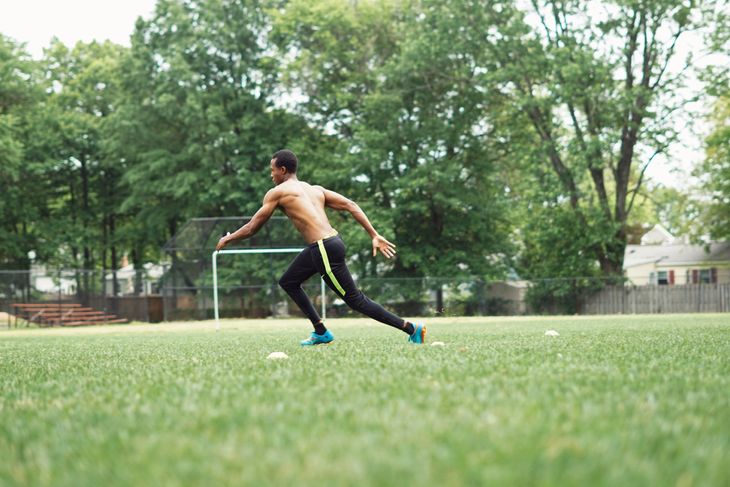 At just 8 acres, it's easy to overlook North Sheen Recreation Ground if you glance at a map of Richmond. Home to Kew Park Rangers, the grounds have several football pitches, as well as a running track—perfect for some metabolism-boosting sprints. With an outdoor gym featuring chest and leg press machines, benches for core exercises, and pull-up bars, North Sheen Recreation Ground is also great for resistance training.
Nearest stations: A 10-minute walk from both Kew Gardens overground/underground station (District Line) and North Sheen overground station.
2. Kneller Gardens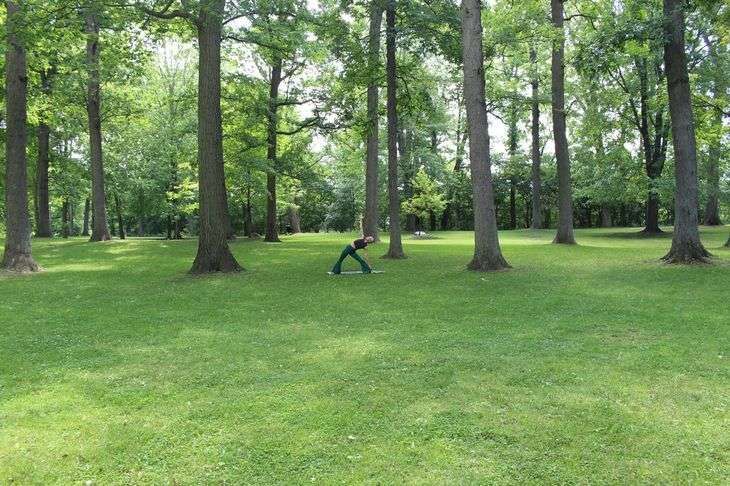 Another small space at 12 acres, Kneller Gardens is nonetheless an excellent location for meeting your personal trainer in Richmond. With a wild flower meadow and beside the River Crane (where kingfishers can often be seen buzzing), it's an idyllic location for training. Working back and biceps or chest and triceps? Meet with your personal trainer at the outdoor gym (next to the basketball courts), where you'll find both pull-up bars and parallel bars.
Nearest station: Whitton overground station is 15 minutes away by foot.
3. Old Deer Park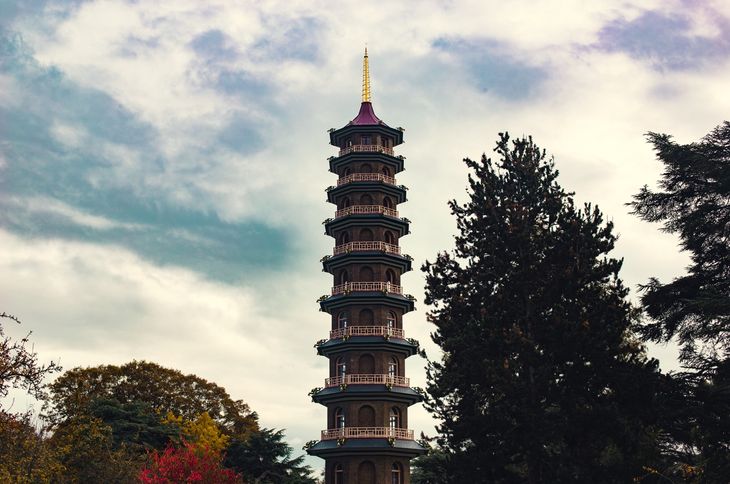 Beside the Thames and with views of the Great Pagoda in Kew Gardens, Old Deer Park is another scenic location to meet your personal trainer in Richmond. A big step up in size from the previous two locations at 360 acres, Old Deer Park is great if you want to end your session with a long run. With shoulder and chest press machines, as well as parallel and pull-up bars, the outdoor gym means you can also hit a range of muscle groups.
Nearest station: It's just a 5-minute walk from Richmond overground/underground station (District Line).
4. Bushy Park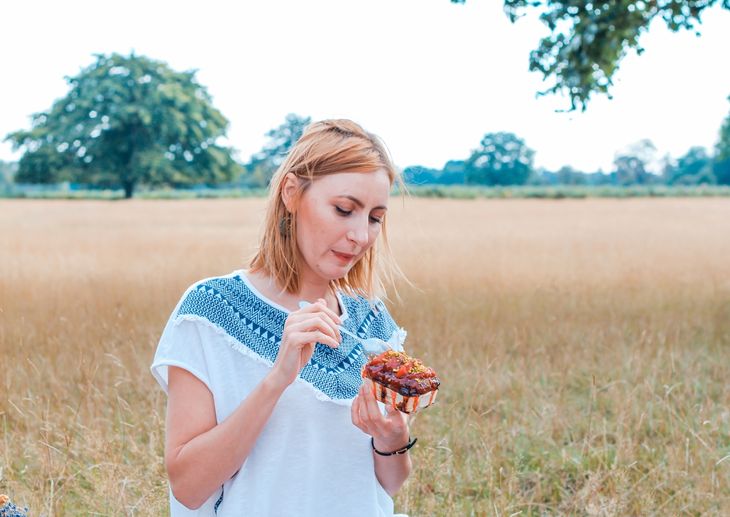 The first ever Park Run, which now takes place in 2,000 locations in 22 countries, was held in the 1,100 acres of Bushy Park. Since then, it's attracted a multitude of Olympians, including 5,000-metre and 10,000-metre gold medallist, Mo Farah. It's safe to say, then, that Bushy Park's not a bad place for jog, but its chestnut-tree-lined plains provide you with plenty of space to train however you like—whether that's sprints or bodyweight workouts. You could even combine meeting your personal trainer in Richmond's Bushy Park with taking in a little history. Bushy Park is overlooked by Hampton Court Palace (the residence of Henry VIII), and there's a memorial marking the spot where President Eisenhower's tent was located when he was planning the Normandy landings.
The following stations are 10–20 minutes away by foot: Hampton Court (to the south); Teddington and Fulwell (to the north); Hampton Wick (to the east); Hampton (to the west).
5. Richmond Park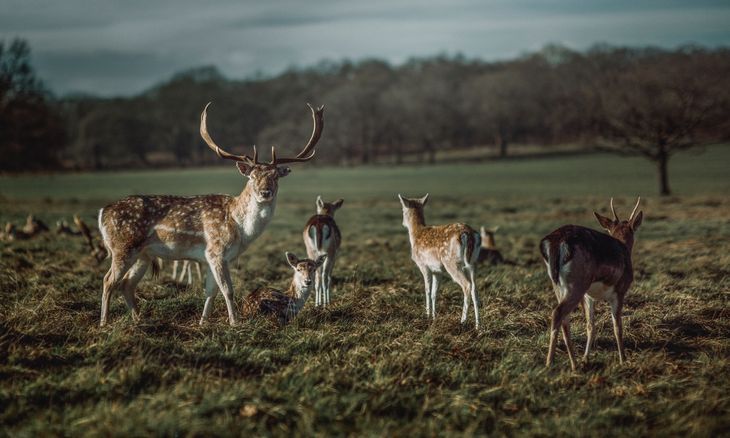 Hosting Olympic cycling events in 2012 and, more importantly, Fenton the dog the year before, Richmond Park is one of London's most famous outdoor spaces. Three times larger than Central Park, it's also the biggest of the Royal Parks at a massive 2,360 acres. If you'd like to meet your personal trainer in Richmond to train for a long-distance event, this is the place to do it. The Tamsin trail, which follows the park's edge, is almost 12 km long and provides views (when it traverses King Henry's Mound) of St. Paul's Cathedral, some 16 km away. Want to supplement your endurance work with some resistance training? Just head to adjoining Palewell Common and Fields, where you'll find a variety of bars, of the pull-up, push-up, parallel, and monkey variety.
Nearest stations: It's a 15-minute walk from Richmond, North Sheen, and Mortlake stations (to the north) and from Kingston and Norbiton stations (to the south).
Gyms near Richmond
If you'd prefer to train in a gym than in one of the outdoor spaces listed above, you can find gyms near Richmond here.
What next?
Ready to meet up with a personal trainer in Richmond to take advantage of some of these amazing spaces? Just get in touch with one or two of these personal trainers in Richmond to discover how they can help you to smash your fitness goals!
As an affiliate, the site earns from qualifying purchases.