How to Get More Personal Training Clients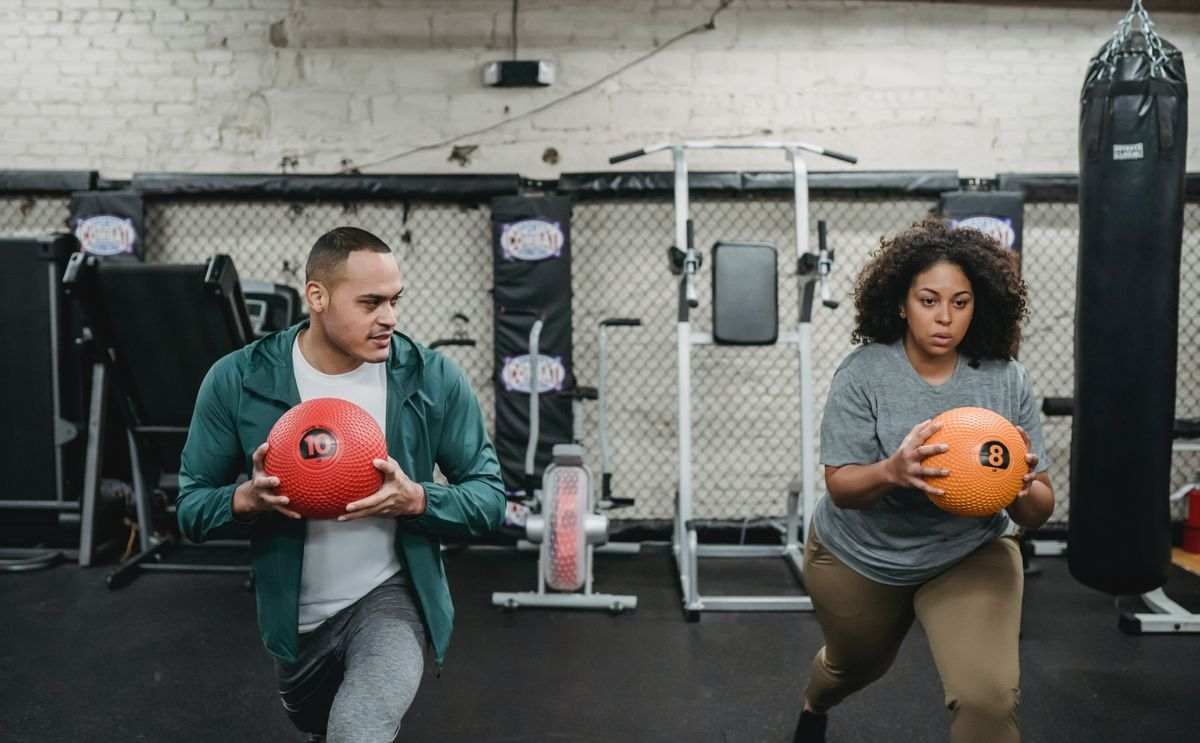 How to Get More Personal Training Clients
Whether you've recently started working as a personal trainer or are simply looking to increase the number of clients you work with, there are certain ways in which you can increase your online exposure and quickly get more personal training clients. Today, we're going to share with you the best ways to get your name out there and start filling up your diary with more bookings this year.
Create a Basic Profile on ukfitness.pro
If you haven't already taken the time to make a profile for yourself on ukfitness.pro, this should be your first step for increasing your online exposure. This enables personal trainers to receive enquiries directly on the site from potential clients. Clients can search on the site for personal trainers in their local area, so you will benefit from making new connections you wouldn't be able to otherwise.
You can link your personal website to your profile on the site, and you can also add your social media channels to the site. This allows clients to learn more about you and your training style and to decide if you would be a good fit. The site is visited by thousands of people each month, so you'll find that your diary is soon filling up and that you receive enquiries from clients who are keen to start working with a new personal trainer.
Use referrals to get more personal training clients
One of the best ways to try and find new clients in your local area is through word of mouth recommendations and referrals. If you have regular clients you are already working with, offer their friends and family members a discount when they start training with you. When your clients already enjoy your service and are benefiting from working with you, they are much more likely to spread the word about your services either in person or via their social media accounts. You could even use a competition or promotion with your current clients, offering them free sessions if they refer a friend or make the most referrals.
Offer a free trial or joining offer
Everyone loves getting something for free, and one of the most enticing offers to attract new clients on your profile or website is to offer a free trial or discount for their first session. This is a great way for potential clients to try out your services at a lower price to see if you are a good fit. Of course, when you show them how great your service is, they'll be sure to sign up for further sessions and become a regular client. Ensure you showcase everything you have to offer in these first sessions to increase the chances of them returning to work with you again in the future.
Upgrade to a Verified Account on ukfitness.pro
While we've already shared the great benefits of our basic accounts on ukfitness.pro, if you are looking to take things to the next level this year, opt for a verified account. Your profile will always be shown at the top of the search results for your area, and the verified badge will appear by your name in your profile to show you are trusted and recommended. You'll be able to connect with an increased number of potential clients, who are more likely to find and contact you. There's even the option for monthly mentions on our social media accounts, so you'll spread the word about your services even further and attract more attention to your profile.
Offer well-maintained equipment
While you certainly don't need to spend a fortune to impress your clients, we encourage you to always have well-maintained, high-quality, and clean equipment. New exercise mats and resistance bands will show your clients that you regularly replace old equipment and are proud to invest in your business. A smartwatch or fitness tracker is a great tool for timing intervals and tracking the progress of your clients and will become one of your most-used tools during your training session. Especially during this current time, we encourage you always to wipe down your equipment so your clients feel comfortable using dumbbells or jump ropes during their next training session.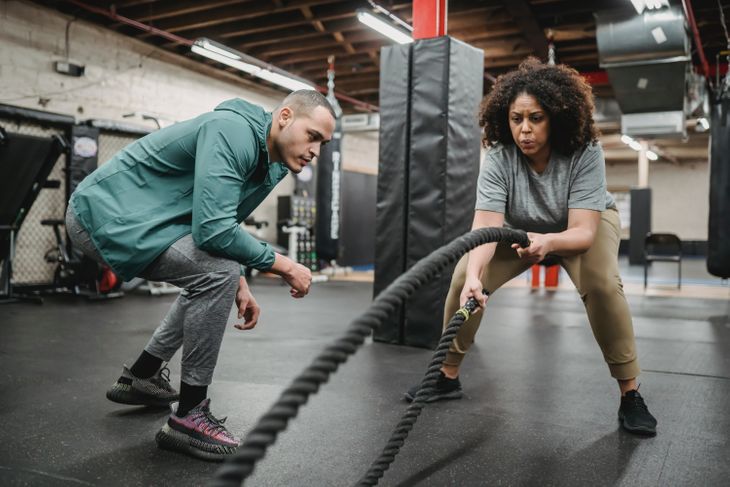 Send an email newsletter to get more personal training clients
One of the issues that personal trainers often face is clients dropping in and out of training. If this is something you've been struggling with, consider creating an email newsletter, which you can send out weekly to remind clients to return to training with you. Don't just make this a promotional email, though, and instead, offer them health and fitness tips that will add value to their life. The next time someone is thinking about going back to working with a PT, you'll be the first person that comes to mind. It's also a great tool for them to send their family and friends, and you'll find that it will help to spread the word about your services.
Share client testimonials to get more personal training clients
Once you have your website and profile set up on our site, you should use this to share testimonials from your current or previous clients. While you can easily share what you have to offer, sometimes potential clients would rather hear genuine reviews. Encourage your current clients to write a short testimonial that shares the progress they've made while you've been working together and what they enjoy about your training sessions. Your social media and website will be much more attractive with this addition and will soon attract more attention than they did before.
Final words on how to get more personal training clients
By following these top tips and ensuring you are signed up on ukfitness.pro, you'll soon find that you start attracting new clients to your personal training services. With the world reopening, more people are keen to get active once again now that they are spending more time outside of their homes. By creating an attractive and exciting profile, you'll soon connect with new clients, and once you show them everything you have to offer, they'll become regular clients who train with you weekly for many years to come.