Find Personal Trainers in Bromley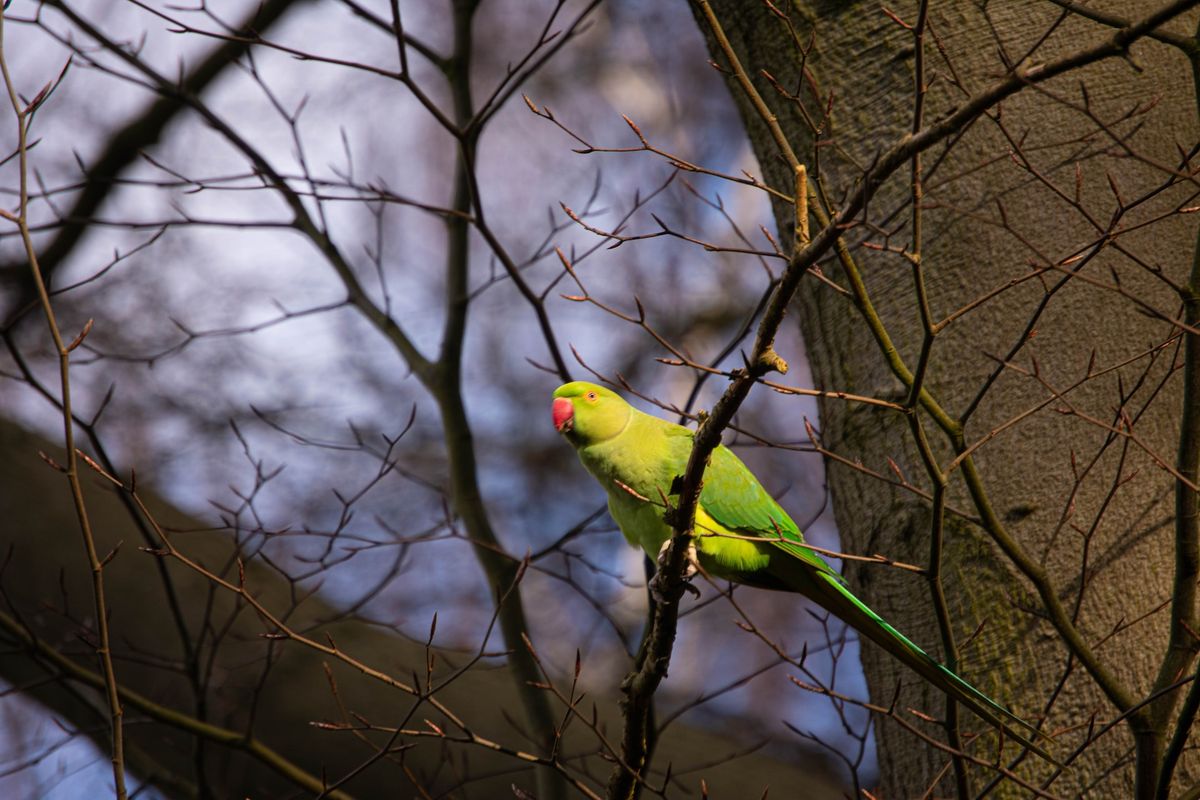 Looking to embark on a fitness journey in Bromley? In this comprehensive article, we'll connect you with local male and female trainers and will answer the question: "How much does it cost to have a personal trainer in Bromley?" Additionally, we'll provide links to trainers in specific towns within the borough, including Beckenham, Biggin Hill, Chislehurst, Orpington, and West Wickham.
If you're keeping your options flexible and not seeking a particular type of trainer, this comprehensive list of fitness professionals in Bromley might be of interest.
Male and female personal trainers in Bromley
If you'd rather work with a fitness pro of a certain gender, explore these links:
What is the usual cost of a personal trainer in Bromley?
Typically, fitness professionals in Bromley offer their services at rates ranging from £25 to £55 per session, with the average cost per session being around £46.
If you're looking for more budget-friendly options, you might want to consider working with one of these affordable trainers in Bromley, who charge between £20 and £40 per session.
For a comparison of rates across different areas, you can check out this article on the costs of personal training in various London boroughs.
If you're interested in the question of "how much should you pay for a personal trainer in the UK?", you might like this article on the costs of personal training across the country's major cities.
Where to meet with a personal trainer in Bromley
In Bromley, fitness enthusiasts can embrace the great outdoors and train with personal trainers in beautiful settings.
Betts Park and Farnborough Recreation Ground feature well-equipped outdoor gyms, allowing individuals to engage in strength training and bodyweight exercises. For cardio and running enthusiasts, Norman Park and Kelsey Park offer scenic trails and open spaces to elevate their fitness regimes. If seeking a serene environment for yoga or Pilates, High Elms Country Park and Crystal Palace Park provide tranquil settings amidst nature.
If indoor training is your preference, you'll find many prominent chain gyms established in Bromley. Below, you'll find links to local chain gyms, accompanied by their Google ratings out of 5 as of 2023.
Anytime Fitness:
Anytime Fitness Orpington (4.2)
David Lloyd Clubs:
David Lloyd Beckenham (3.9)
Nuffield Health:
Nuffield Health Bromley Fitness & Wellbeing Gym (3.1)
PureGym:
PureGym Bromley (3.9)
Virgin Active:
Virgin Active Bromley (4.0)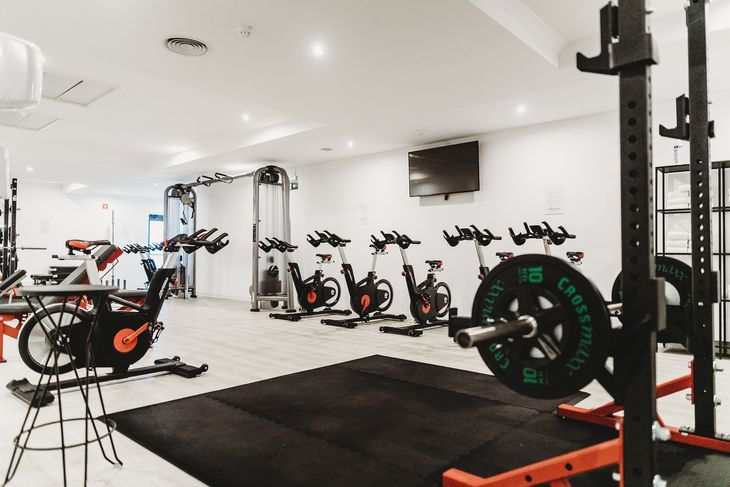 If you're in search of a more distinctive fitness setting, consider exploring one of these highly rated independent gyms in Bromley (Google ratings provided in parentheses).
Aphobos CrossFit (4.9) – At Aphobos CrossFit, they pride themselves on providing expert coaches with over 15 years of industry experience. Their diverse team caters to all levels, from beginners to athletes, and offers a supportive and welcoming environment. The head coach has a high standard of CrossFit experience, and the gym values accountability and growth for each member's fitness journey.
Bromley Fitness Centre (4.5) ­­– They pride themselves on creating a friendly and spacious atmosphere, ensuring that members feel comfortable and motivated during their fitness journey. The gym is equipped with state-of-the-art Nautilus, Star Trac, and Jordan equipment, affording members confidence in optimising their workouts. They also emphasise value, providing various membership options to suit different needs. Moreover, they implement a member cap to maintain a non-busy gym environment, prioritising long-term member satisfaction over short-term sales. Flexibility is offered as there are no long-term contracts, giving members the freedom to choose.
Reshape Fitness Gym (4.8) – Reshape Fitness offers spin classes, HIIT classes, and boot camps with proven results. They provide a range of options, including in-club sessions with state-of-the-art gym equipment, personal training, and various classes. Additionally, they offer a range of amenities, including an in-house juice bar, deep tissue and sports massages, skin care, and state-of-the-art changing rooms. Whether it's your first step into fitness or you're looking for personalised training, Reshape Fitness is dedicated to assisting you throughout your fitness journey.
Tiger Pit CrossFit (5.0) – The owners transitioned from their previous training to CrossFit due to time constraints with children. After searching for a suitable location for 2.5 years, they found a space in Orpington and began creating a community known as The Tiger PIT. With both holding L1 certifications and one with an L2 certification, their passion for helping people succeed in their life journey is evident. They invite others to join their journey and be a part of their big dreams at Tiger Pit CrossFit.
If you'd like to explore more indoor training locations, check out this list of gyms in Bromley.
Types of personal training in Bromley
If you're aiming to lose weight, build muscle, acquire new skills, or achieve any other fitness target, fear not! In Bromley, there are skilled fitness pros with expertise to guide you. Here are some of the areas they specialise in:
In Beckenham, there are several great outdoor places to meet with a personal trainer. One such location is the Beckenham Place Park, which offers a spacious and scenic environment for fitness sessions. The Croydon Road Recreation Ground is another popular spot, providing ample space and facilities for outdoor training. Additionally, Kelsey Park with its beautiful surroundings offers a serene setting for fitness activities. If you'd prefer to instead train inside, you could check out one of these gyms in Beckenham.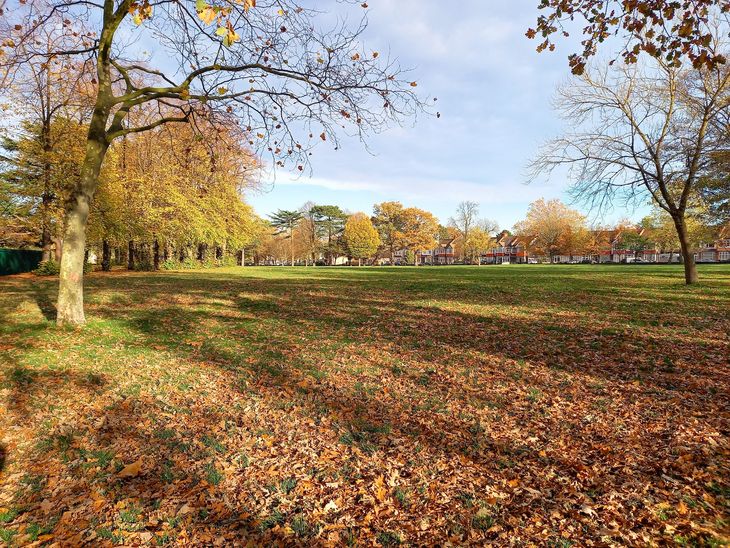 Male and female personal trainers in Beckenham
Types of personal training in Beckenham
In Biggin Hill, there are several great outdoor locations to meet with a personal trainer and engage in effective workouts. One of the popular spots is Biggin Hill Recreation Ground, offering ample space for various fitness activities. Nearby Leaves Green Common also provide a serene environment for outdoor training sessions. Should you favour indoor training, you may consider exploring these gyms available in Biggin Hill.
Male and female personal trainers in Biggin Hill
Types of personal training in Biggin Hill
Chislehurst offers fantastic outdoor locations to meet with a personal trainer and elevate your fitness journey. Scadbury Park is a beautiful nature reserve, providing a serene backdrop for workouts amidst lush greenery. For those seeking a more active setting, Chislehurst Recreation Ground boasts sports facilities like tennis courts and open fields for dynamic training sessions. If your preference is for indoor workouts, how about visiting one of these gyms in Chislehurst?
Male and female personal trainers in Chislehurst
Types of personal training in Chislehurst
Orpington offers various outdoor locations to meet with a personal trainer and enjoy fitness sessions in the open air. Priory Gardens is a picturesque park with ample space for exercises and scenic surroundings. Goddington Park provides well-maintained fields and sports facilities for dynamic workouts. If you prefer a more natural setting, High Elms Country Park offers woodlands and walking trails for outdoor fitness activities. In case indoor training is more appealing, you could explore one of these gyms within Orpington.
Male and female personal trainers in Orpington
Types of personal training in Orpington
West Wickham boasts several inviting outdoor locations perfect for personal training sessions. Sparrows Den is a popular choice, offering open spaces, sports fields, and a well-equipped outdoor gym. Kelsey Park provides a scenic backdrop with its picturesque lake and lush greenery, ideal for various fitness activities. Wickham Common offers vast woodlands, creating a serene atmosphere for outdoor workouts and nature-inspired exercises. If you would rather train indoors, there's also plenty of gyms near West Wickham.
Male and female personal trainers in West Wickham
Types of personal training in West Wickham
Final words on personal training in Bromley
Hopefully, you will have gained some insights into personal training in Bromley from this article. If you're still wondering, "how do I locate a personal trainer near me?", just enter the name of your town into the search box on our homepage and you'll find a long list of fitness pros in your area. Still not sure if personal trainers are really worth it? You might like this article on the benefits of personal trainers or this one on why you might work with an online PT.