The Benefits of a Prenatal Personal Trainer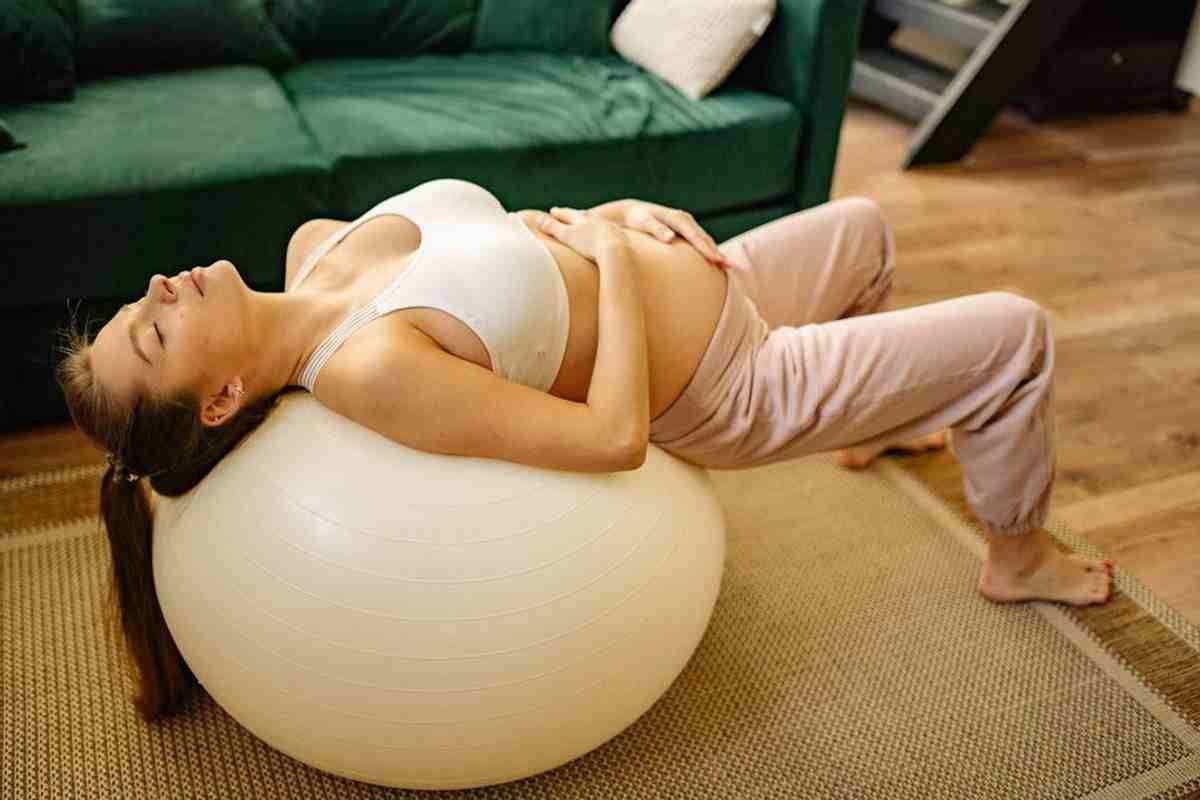 The Benefits of a Prenatal Personal Trainer
A prenatal personal trainer offers many benefits for women during pregnancy. If you are struggling to motivate yourself to keep moving during your pregnancy, when you find out the benefits of working with a prenatal personal trainer, you are sure to feel more inspired to keep active. If you are looking for a prenatal personal trainer in your area, head to the ukfitness.pro homepage, and enter your location into the search box. You'll then use the filters on the search results page to find a trainer with expertise in prenatal training, who you can contact to get booked in for your first training session.
Decrease the Risk of Complications During Pregnancy
Studies show that participating in various forms of exercise during pregnancy can minimise the chance of women developing gestational diabetes or needing an unplanned caesarean. On top of that, there's a reduced chance of complications during delivery, as women who work out with a personal trainer or take part in another form of exercise are less likely to gain weight or have a baby who weighs more than nine pounds when it is born. A heavier baby can increase complications for mother and baby during childbirth, so this is one of the top reasons to keep moving. An exercise ball can be a great tool for exercise during pregnancy and will help to strengthen your core and pelvic floor.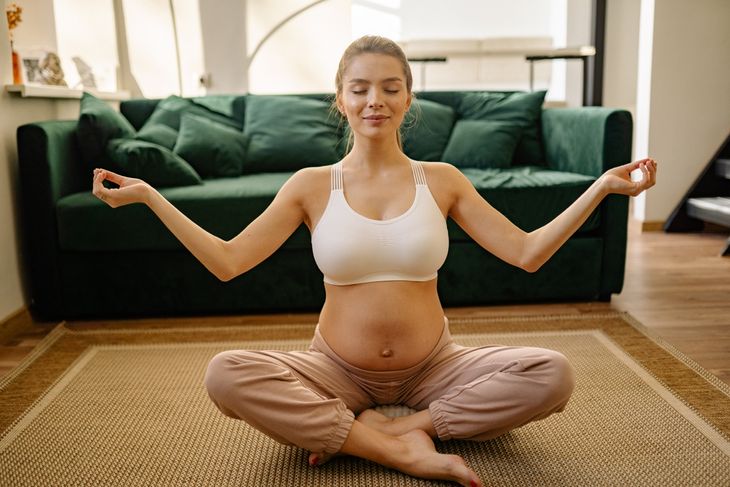 Quicker Recovery After Childbirth
If you increase your fitness levels during pregnancy, you'll be far more likely to physically recover quickly after childbirth. You'll find that you soon return to your pre-pregnancy fitness levels and can resume going about your usual everyday chores and household tasks with ease. You'll find that you have more energy and stamina to get through the first days of welcoming your baby into your home, which is something the majority of mothers struggle with.
Improved Mood
Depression during pregnancy is something that many women experience, with estimations suggesting these figures could be as high as 50% of expectant mothers experiencing depression or anxiety. Exercise is known to release endorphins, which can help to boost your mood during pregnancy. You'll find that your feelings of stress and anxiety are reduced, leaving you feeling more balanced and ready to tackle any challenges that may lie ahead.
Reduce Pelvis and Back Pain with a Prenatal Personal Trainer
We all know that growing a baby can put a lot of stress on your lower back and pelvis. By exercising and working with a prenatal personal trainer, you'll find this pain can be minimised during pregnancy. They'll be able to show you the best exercises and stretches to stop this area from seizing up and reduce the discomfort you are feeling. A simple yoga mat is all you'll need to get started and learn some basic exercises that will assist with this.
Lower Your Blood Pressure with a Prenatal Personal Trainer
It's not uncommon for blood pressure to increase during pregnancy, and it's something you'll want to keep an eye on during this time. Keeping active while working with a personal trainer can help to keep your blood pressure at a safe level. Even just adding more walks and gentle exercise into your routine can assist with this. You can still use some cardio equipment at the gym during pregnancy and may want to walk on the treadmill or use the stair climber.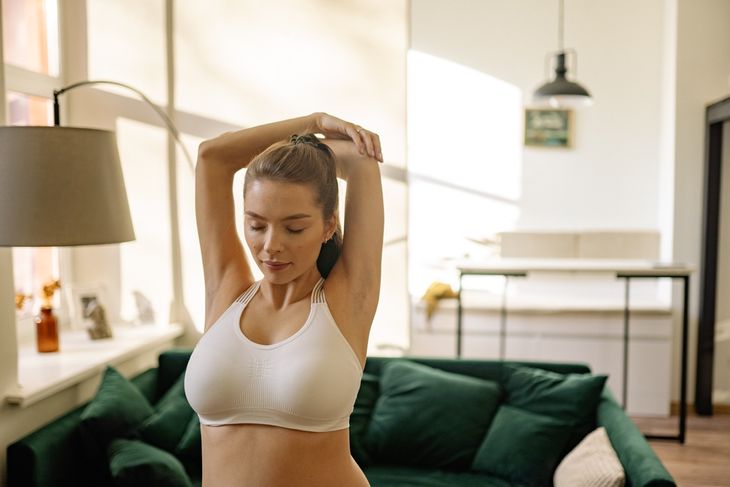 Improvements to Your Sleep Patterns with a Prenatal Personal Trainer
During pregnancy, many women complain that they struggle to sleep. Whether you are finding it hard to fall asleep at night or wake up in the middle of the night, women who work with a prenatal personal trainer often find they enjoy improved sleep patterns. Try to book your sessions in the daytime to benefit from this, otherwise you may find it has the opposite effect if you work out too late at night. If one of your biggest concerns is aches and pains at night-time, consider using a foam roller with your personal trainer to help reduce some of this discomfort.
Combat Fatigue with a Prenatal Personal Trainer
Another common issue during pregnancy is fatigue, which is primarily a concern during the first trimester and then towards the end of the third trimester. If you find yourself constantly needing to nap during the day, a gentle workout with a prenatal personal trainer may give you the boost to your energy levels that you need to get through the day. When it comes to working out during pregnancy, you won't necessarily want to put pressure on your body by lifting heavy weights. However, lighter dumbbells are the ideal piece of equipment to use to still keep you looking and feeling your best.
Reduce Constipation
For anyone who is concerned about keeping things regular, an active body will ensure your bowels remain active during pregnancy. Even just a short workout will help to relieve this issue, and on top of your other pregnancy concerns, it's something you won't want to be worrying about.
Benefits to Your Baby
As well as benefits to your health, you'll find that there are also extra benefits that your baby may experience thanks to your active lifestyle. While more research still needs to be completed in this area, it's believed that it can reduce your chance of diabetes. On top of that, it will boost brain health and could possibly lower your baby's BMI. While you may think that exercise is just going to benefit your heart, research on human babies shows that when the mum exercises, they also benefit from a fitter heart. When you exercise throughout pregnancy, you are also much more likely to be able to enjoy running around with your baby and spending time together in the future.
Getting Started With a Prenatal Personal Trainer
If you are ready to experience all of these benefits, consider working with a personal trainer who is experienced at working with pregnant women. Find a prenatal personal trainer by going to the ukfitness.pro homepage, where you will enter your location into the search box. Then, use the filters on the search results page to find a trainer with expertise in prenatal training and enjoy keeping active during your pregnancy.