Personal Trainers in Watford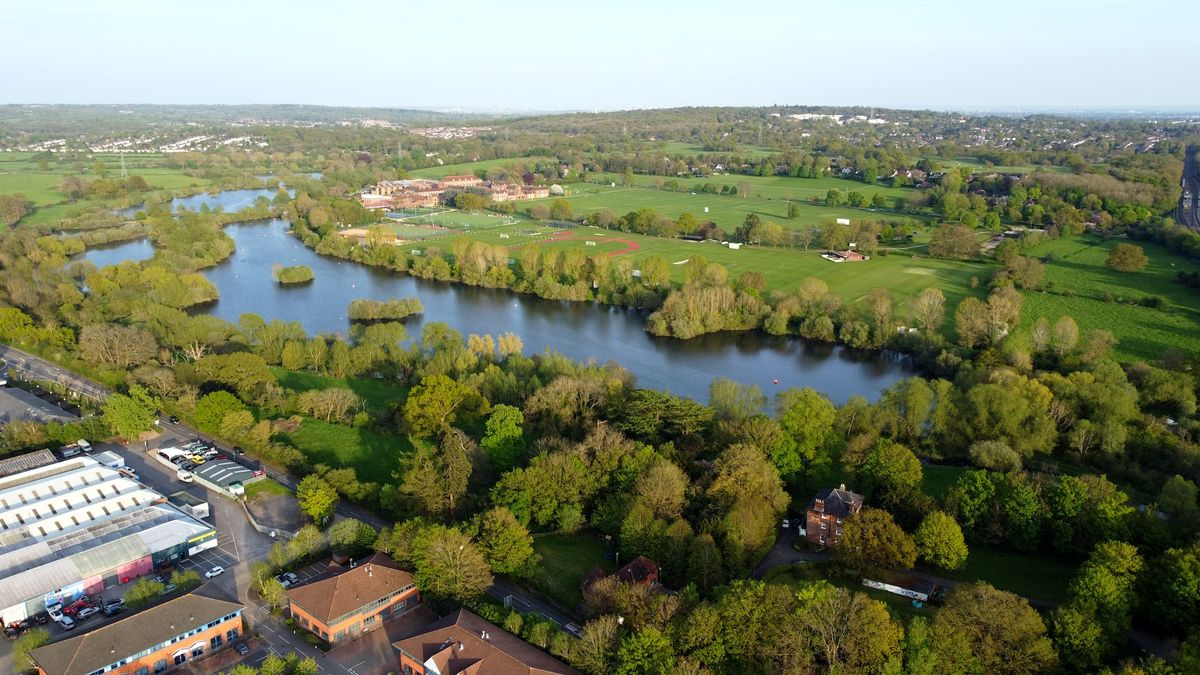 What is the usual price of a personal trainer in Watford? In this article, we delve into the dynamic fitness scene of Watford, unveiling the average prices charged by personal trainers. Whether you're in search of PTs with specific genders or are looking for certain expertise, you'll find a PT in Watford below to suit your specific needs. Additionally, we'll introduce you to some exciting indoor and outdoor locations where you can meet with your personal trainer for invigorating and effective workouts. Get ready to uncover the world of personal training in Watford and take the first step towards a healthier and fitter you!
For those who want to have a wide range of choices and aren't seeking a specific trainer, we have created a comprehensive list of fitness pros in Watford.
Male and female personal trainers in Watford
If you'd like to find a trainer of a certain gender, take a look at these links to connect with suitable fitness pros who can support your goals:
What is the average price of a personal trainer in Watford?
In Watford, fitness professionals commonly charge between £30 and £60, with an average cost of approximately £48 per session. For those who want to be mindful of their expenses, there are affordable fitness professionals in Watford available. They charge between £20 and £35. If you're curious about how rates in Watford compare to other areas, read this article on the costs of trainers across different gyms and counties. If you're interested in how personal training rates in Watford stack up against other parts of the county, take a look at this article that examines personal training in Hertfordshire.
Types of personal training in Watford
When it comes to achieving your goals, whether it's shedding fat, building muscle, mastering a skill, or anything else, Watford has an abundance of trainers with the necessary expertise. Discover the various areas of specialisation offered by these fitness professionals:
If you can't see what you need, try heading to this general list of fitness professionals in Watford. Then, use the Specialty filter to search for trainers who possess the expertise you're seeking.
Where to meet with a personal trainer in Watford
Watford offers several outdoor locations where you can meet with a personal trainer for an invigorating workout. Baldwins Lawn in nearby Coxley Green features an outdoor gym equipped with various exercise stations to challenge your strength and endurance. Other notable outdoor spots include Cassiobury Park, a picturesque park with open spaces perfect for outdoor training, and Oxhey Park, which offers scenic paths for cardio exercises. If you're interested in training with others outside, you could also consider taking a bootcamp in Watford.
If you'd rather exercise indoors, many of the major gym chains in Watford are available to cater to your fitness needs. Below, you'll find links to these gyms in the area, accompanied by their respective Google ratings out of 5 as of 2023.
Anytime Fitness:
Anytime Fitness Bushey (4.8)
Anytime Fitness Croxley Park (4.7)
The Gym Group:
The Gym Watford (4.5)
David Lloyd:
David Lloyd Bushey (4.0)
CrossFit:
CrossFit Cassiobury (5.0)
CrossFit Watford (4.8)
NRG:
NRG Watford (4.3)
Fitness4Less:
Fitness4Less Watford (4.4) – A good option if you're after fitness classes in Watford
Pump Gyms:
Pump Gyms Watford (4.3)
Village Gym:
Village Gym London Watford (4.2) – A good option if you're looking for circuit training in Watford
If you're seeking a more distinctive option, you may be interested in one of these top-rated independent fitness centres in Watford (Google ratings in parentheses).
Polaris Fitness Studios (5.0) – They'll assist you in building sustainable exercise and nutrition habits, helping you achieve your weight loss, strength-building, and energy-boosting goals without extreme measures. With their guidance, you'll develop new healthy eating and lifestyle habits that fit your life, and they'll provide daily support and accountability to ensure your success. Additionally, they offer flexible programmes that can adapt to your circumstances, including a mix of in-person and remote sessions.
Forest House (4.7) – When you need nurturing support, they offer low-impact and restorative revive classes such as Slow Flow, Sound Bowl Healing, Active Recovery Rides, and Bodyweight HIIT to boost your mood and promote active recovery. For a perfect balance of challenge and fun, their moderate-intensity thrive sessions like Hot Yoga, Open Gym, Pilates, Dynamic Reformer Pilates, and Functional Fitness help you lose fat, lower blood pressure, and strengthen your mental and physical resilience. And when you're ready to crush your comfort zone, their high-octane strive classes such as Strength & Conditioning, Athletic Performance Rides, Power Yoga, Ashtanga, and META will elevate your endorphins, test your limits, and boost your confidence.
Fuller Life Fitness (4.5) – They provide a high-quality facility with a fully-equipped gym, fitness studio, swimming pool, and sports hall. They pride themselves on offering participation opportunities to parents of WGGS students and members of the wider community, aiming to be the best they can be rather than the biggest. Their focus is on creating a fun, non-intimidating, and friendly environment that promotes fitness, a healthy lifestyle, and a friendly approach towards overall wellbeing.
Rediscipline (5.0) – They offer a unique approach that combines small group personal training with individual coaching, creating a motivating and supportive environment. With a focus on workout, nutrition, mindset, accountability, and community, they provide comprehensive programmes tailored to each individual's goals. Whether you're a beginner or an athlete, ReDiscipline is dedicated to helping you unlock your full potential and achieve transformative results.
Graftism (4.8) – Graftism is a culture and community that embraces hard work, dedication, and loyalty. They believe in the power of inspiring oneself and others, promoting positive values, and striving for personal and collective achievements. Originating from their gym in Watford, Graftism has connected with like-minded individuals worldwide who share their values and are committed to the journey of self-improvement. They are passionate about growing this global family and empowering individuals to dream big and achieve their goals through hard work and a supportive community.
If none of the options mentioned above suit your preferences, you may find it beneficial to explore this compilation of fitness centres in Watford.
Final words on personal training in Watford
If you haven't yet identified a suitable fitness pro to assist you and you're wondering, "how do I find a personal trainer near me?" or "how do I find a female personal trainer near me?", just head to the ukfitness.pro homepage and enter the name of your town into the search box. If you'd prefer to work with a PT of a particular gender, you can use the Gender filter at the top of the list of trainers. If you're still unsure if personal trainers are really worth it, you might like these articles on reasons to hire a PT and reasons to hire an online PT.