Find Personal Trainers in Ealing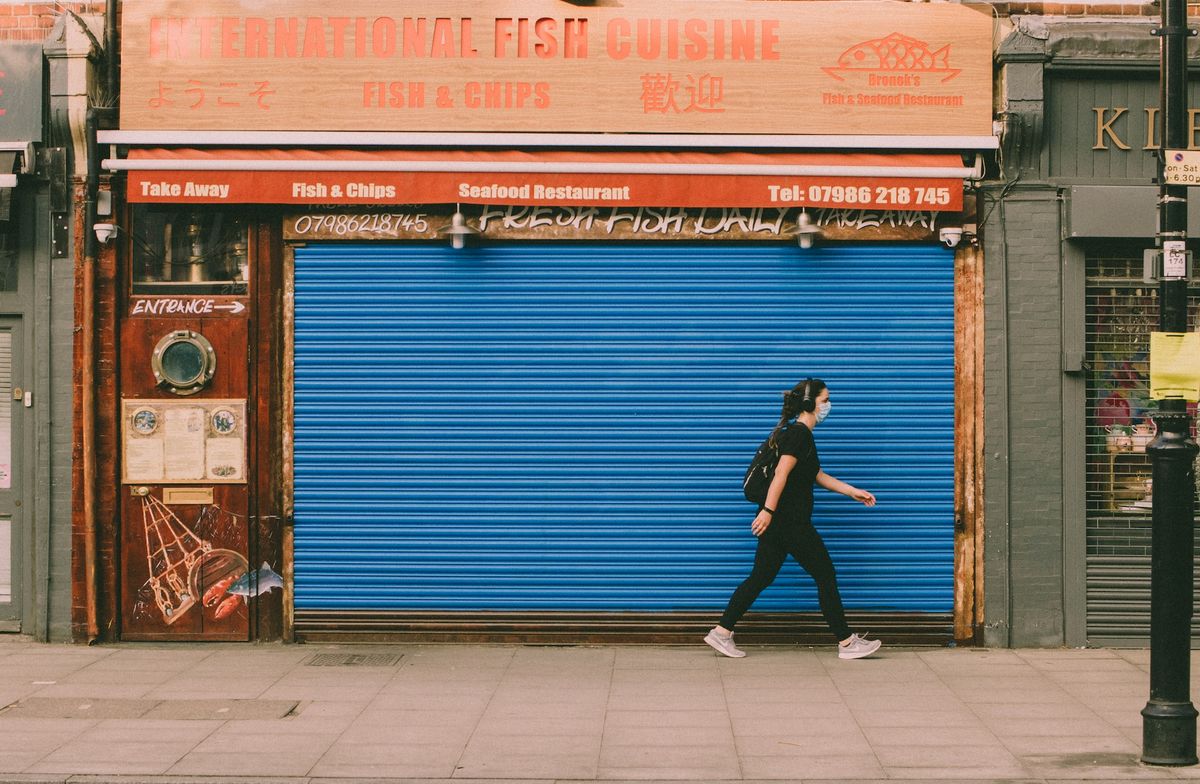 Ready to embark on your fitness journey in the vibrant borough of Ealing?
We've got you covered with links to male and female personal trainers in Ealing as well as to specialists with specific expertise.
Additionally, we'll answer the question "How much does a PT charge per hour in Ealing?" and will provide links to trainers in specific towns within the borough, including Acton, Greenford, Northolt, Perivale, and Southall.
If you're open to various fitness professionals and don't have specific preferences, this inclusive list of trainers in Ealing could be of interest.
Male and female personal trainers in Ealing
If you have a preference for fitness professionals of a certain gender, check out these links for suitable options:
What is the usual price of a personal trainer in Ealing?
On average, fitness professionals in Ealing offer their services for around £49 per session, with rates typically ranging from £30 to £80. If you're looking for more budget-friendly options, there are PTs available in Ealing who charge between £20 and £40 per session. If you want to know "How much does it cost to have a personal trainer in London?", you can refer to this article on the costs of personal training across the capital's various boroughs.
Where to meet with a personal trainer in Ealing
For outdoor training sessions in Ealing, why not check out one of the outdoor gyms in Hanger Hill Park or Bollo Brook Park, or near Gurnell Skate Park? Places like Lammas Park and Brent River Park also provide spaces for invigorating workouts while enjoying the picturesque surroundings.
If you prefer to train indoors, numerous major chain gyms have a presence in Ealing. Below, you'll discover links to these gym franchises within the vicinity, complete with Google ratings out of 5 as of 2023.
Anytime Fitness
Anytime Fitness Chiswick (4.7)
Anytime Fitness West Ealing (4.7)
Energym
Energym West Ealing (4.9)
Gymbox
Gymbox Ealing (4.6)
PureGym
PureGym London Park Royal (4.2)
PureGym Northolt (4.1)
The Gym Group
The Gym Group Acton (4.5)
The Gym Group London Ealing (4.0)
The Gym Group London Southall (4.4)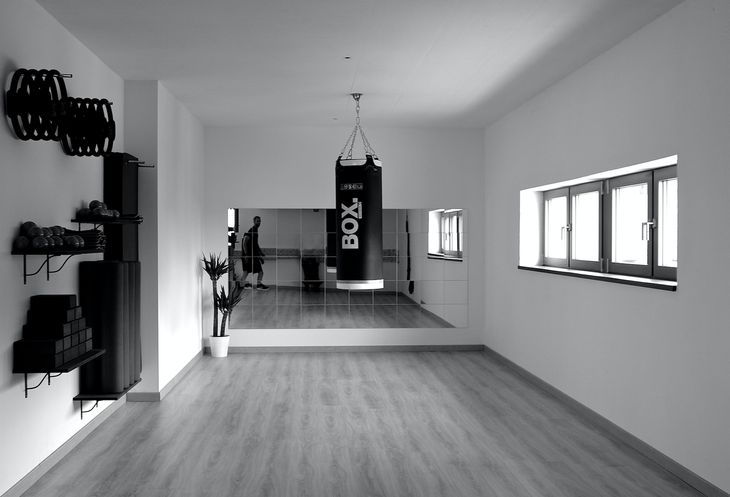 For a more unique experience, you may want to explore one of these top-rated independent gyms in Ealing (Google ratings in parentheses).
Eden Fitness (4.0) – Situated in the heart of Ealing Broadway's residential and business districts, Eden offers a comprehensive health club experience with a modern gym and fitness facilities. Their dedicated health and fitness professionals support their offerings, which include over 70 weekly exercise and fitness classes suitable for various health needs and abilities. Eden features a hydrotherapy area with a heated swimming pool, aqua fitness classes, hydrotherapy pool, heat therapy rooms, and a relaxation area for overall wellbeing. Total Body Health Consultations are available to all members, ensuring optimal mental, physical, and emotional health.
Evey Training (5.0) – The founders of Evey Training, frustrated by the lack of representation and negative experiences for women in gyms, created their gym to provide professional-level training and to empower women to confidently use any gym floor. Their mission is to address the gender disparity in fitness spaces and offer high-quality training options for women, aiming to improve the overall gym experience and build women's confidence in their fitness journey.
Pitshanger Health and Fitness (4.9) – Pitshanger Health and Fitness offers personalised fitness plans tailored to your goals, continuously optimised by their expert training staff. They provide small group classes catering to various abilities, ensuring individual attention and desired results. Members can also access a free weights area with knowledgeable instructors available for guidance.
Still haven't found quite what you're looking for? You might be interested in this list of gyms in Ealing.
Personal Training Companies in Ealing
Social Fitness (4.9) – A great option if you're interested in circuit training in Ealing. Specialising in outdoor fitness classes and personal training, they cater to all ages and fitness levels. Their dynamic and varied routines are tailored to each individual, emphasising that results match effort. Using functional exercises, their fitness classes are engaging and beneficial for everyday life.
West London Fitness (5.0) – Established in 2001, West London Fitness has earned a lasting reputation as a fun, supportive, and results-oriented Personal Training service. Their highly qualified and experienced Personal Trainers offer in-studio or at-home sessions, proving pivotal in helping clients turn goals into realities. With a diverse clientele ranging from weight loss to rehabilitation and sports-specific training, they operate from Trailfinders Sports Club in West Ealing, providing top-notch facilities and parking without the need for gym memberships.
Types of personal training in Ealing
Whether you want to shape up, increase muscle mass, learn new techniques, or pursue any other fitness endeavour, Ealing has got you covered with proficient fitness professionals. Take a look at the areas where these trainers excel:
Acton Park and Wormwood Scrubs Park are fantastic outdoor spaces in Acton to meet with a personal trainer. These areas provide ample green space for various fitness activities, while the outdoor gym equipment at Acton Park and the scenic surroundings of Wormwood Scrubs Park offer unique settings for effective outdoor workouts. If you'd prefer to train inside, you might want to check out this list of gyms in Acton.
Male and female personal trainers in Acton
Types of personal training in Acton
Ealing Broadway presents fantastic outdoor fitness options. Reinvigorate your workouts amidst the picturesque Ealing Common, a sprawling green haven perfect for various exercises, from cardio to bodyweight training. Alternatively, explore the dynamic Gunnersbury Park, boasting serene lakes, lush trails, and ample open spaces, ideal if you're looking for invigorating outdoor personal training near Ealing Broadway. Prefer to train inside? You might like one of these gyms in Ealing Broadway.
Male and female personal trainers in Ealing Broadway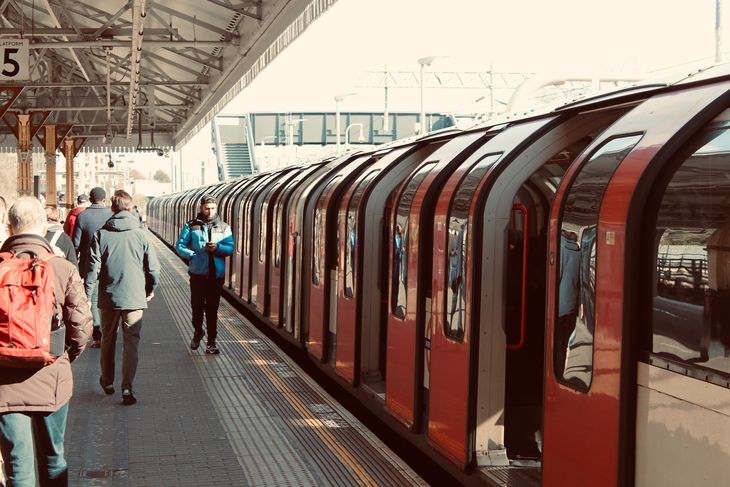 Types of personal training in Ealing Broadway
Horsenden Hill and Ravenor Park are ideal outdoor locations in Greenford to connect with a personal trainer. Horsenden Hill offers picturesque trails and open spaces for dynamic workouts, while Ravenor Park's serene environment and outdoor fitness equipment create an excellent setting for diverse training sessions. If indoor training is your preference, you could consider exploring this compilation of Greenford's fitness centres.
Male and female personal trainers in Greenford
Types of personal training in Greenford
Islip Manor Park and Northala Fields are fantastic outdoor venues in Northolt to meet with a personal trainer. Islip Manor Park offers green spaces for versatile training sessions, while Northala Fields provides scenic surroundings and workout opportunities near its iconic hills and recreational areas. For those inclined towards indoor workouts, it may be worth looking into this roster of gyms in Northolt.
Male and female personal trainers in Northolt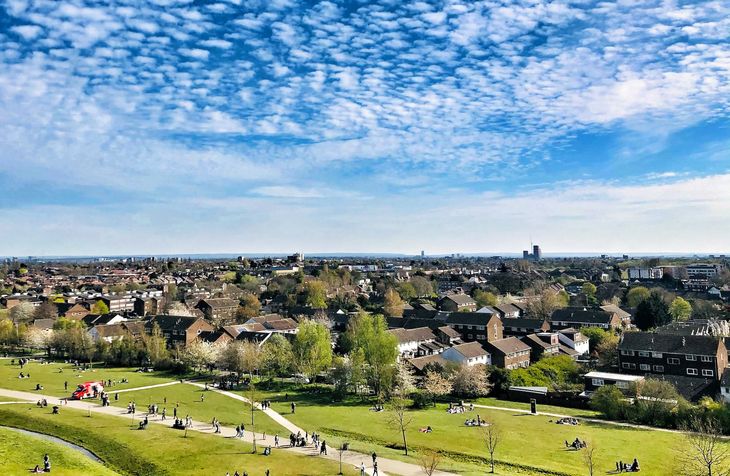 Types of personal training in Northolt
Perivale Park, situated in the heart of Perivale, offers a serene and spacious outdoor environment for personal training sessions. Its well-maintained green spaces and walking paths provide ample room for various fitness activities. Additionally, Pitshanger Park, nestled in Ealing, features beautiful landscapes and fitness-friendly amenities like jogging trails and open spaces. Should indoor exercise be more to your liking, you may find interest in perusing this inventory of Perivale's gym options.
Male and female personal trainers in Perivale
Types of personal training in Perivale
Southall Park, with its scenic landscapes and open spaces, provides an excellent outdoor setting for personal training sessions. The park features well-maintained paths, green areas, and fitness equipment, making it conducive to various workout routines. Additionally, Churchfields Recreation Ground offers a spacious environment for outdoor fitness activities. If your preference is indoor training, you might find it beneficial to examine this selection of Southall's gym facilities.
Male and female personal trainers in Southall
Types of personal training in Southall
Final words on personal training in Ealing
We hope this article has given you some useful insights into personal training in Ealing. If you still haven't found the perfect fitness professional for you, try entering your location into the search box on our homepage to see a list of trainers near you. For instance, if you enter a location in West London, you'll be taken to a page with a list like this one of personal trainers in West London.