Personal Trainers in Wimbledon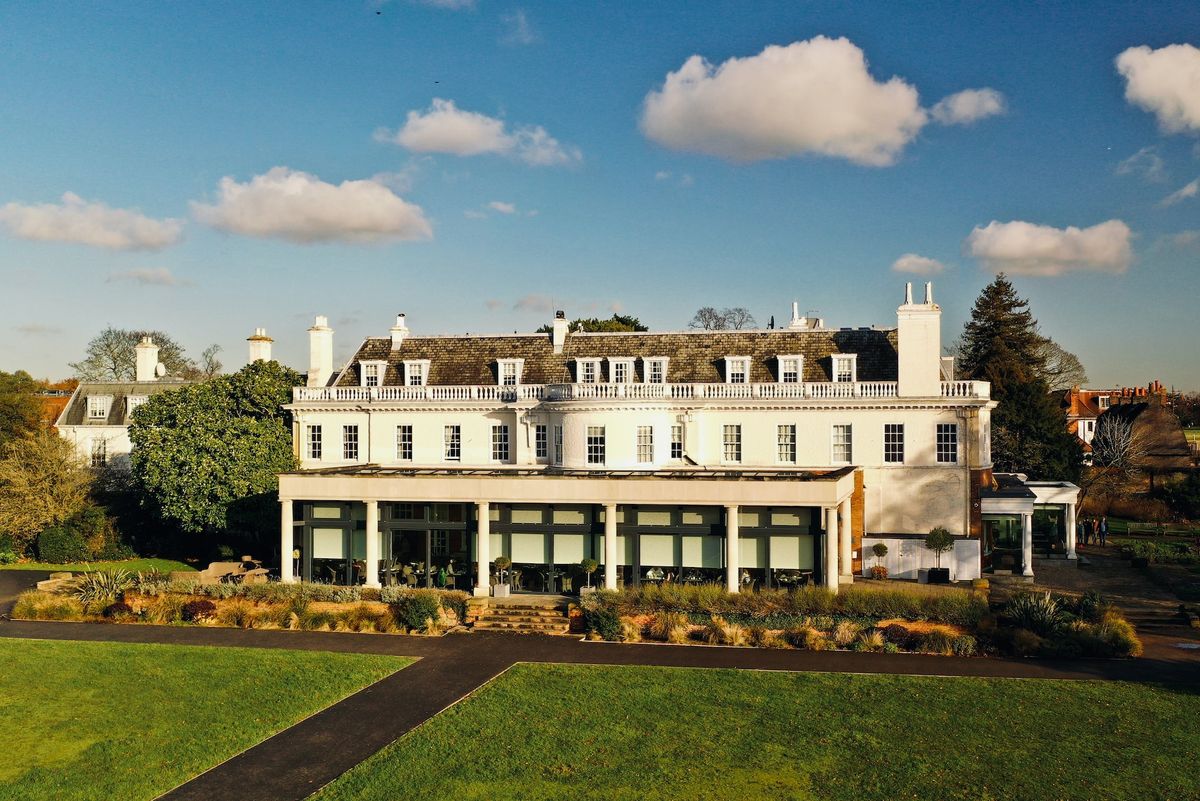 What is the usual price of a personal trainer in Wimbledon? Below, we answer this question and provide links to male and female personal trainers in the area, as well as links to those with specialist expertise.
Additionally, we'll share some indoor and outdoor locations where you can meet with your PT for inspiring workouts.
If you prefer to have flexibility in choosing a trainer and aren't focused on any specific type, take a look at this extensive list of fitness professionals available in Wimbledon.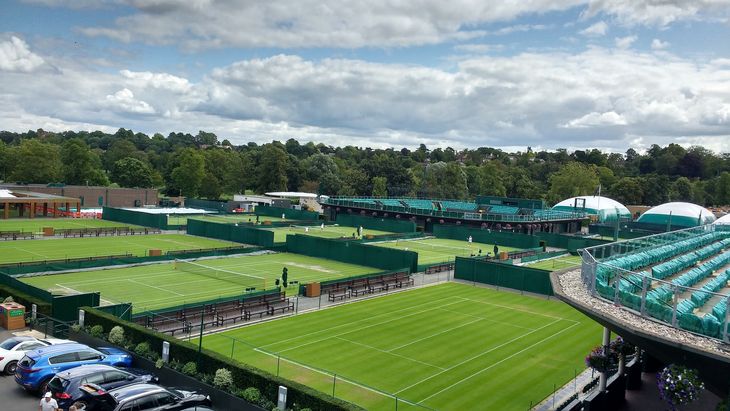 If you're wondering, "how do I find a good personal trainer in London?", it's important to first determine what you'd like help with, how much you can spend, what type of location you'd like to train in, and whether you have a preference for a male of female personal trainer.
You can then use the filters that appear at the top of our trainer lists to find someone that's perfect for you. For instance, you could use the filters for something as specific as female personal trainers in Wimbledon that charge £40–60 and that provide outdoor weight loss sessions or male personal trainers that provide body transformations in Wimbledon.
Male and female personal trainers in Wimbledon
If you have a preference for trainers of a specific gender, these links can help you discover qualified fitness professionals who fit your criteria:
What is the average price of a personal trainer in Wimbledon?
The cost of working with a trainer in Wimbledon typically falls in the range of £40 to £60, and the average session price is about £50.
If you're looking for a more budget-friendly option, there are trainers in Wimbledon who offer their services at reasonable rates between £20 and £40.
To compare rates in Wimbledon with other locations, refer to this article on the costs of fitness professionals at various gyms and in different counties. For insights into the comparative personal training rates in Wimbledon and other regions of the London, check out this article on personal training in London.
Types of personal training in Wimbledon
Irrespective of your fitness aspirations, whether it involves losing fat, gaining muscle, acquiring new skills, or something else entirely, Wimbledon is home to a wide range of trainers who can meet your needs. Explore the specialised areas covered by these local fitness professionals:
If you're unable to see exactly what you're seeking, it might be helpful to check out this general list of PTs in Wimbledon. Once there, you can utilise the Specialty filter to narrow down your search and find trainers with the specific expertise you require.
Where to meet with a personal trainer in Wimbledon
In Wimbledon, there are several fantastic outdoor locations where you can meet with a personal trainer for your fitness sessions.
Sir Joseph Hood Memorial Playing Fields and Lavender Park are popular choices that offer outdoor gyms equipped with various exercise equipment. Additionally, Wimbledon Park and South Park Gardens provide ample space for outdoor workouts, while Wimbledon Common offers scenic trails and open spaces for outdoor fitness activities.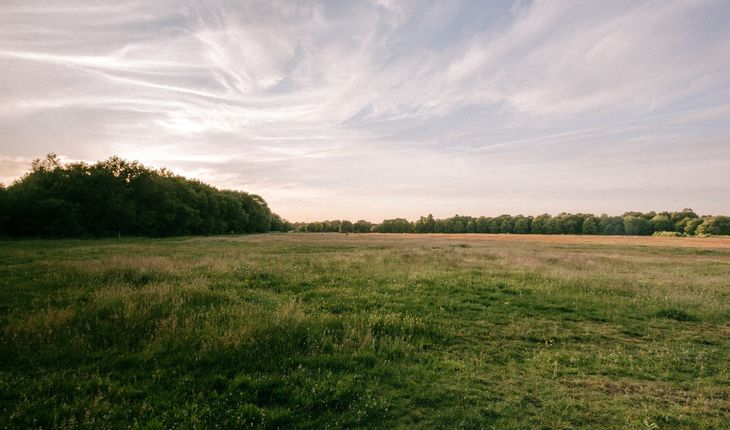 If you'd rather exercise indoors, you'll find a variety of well-known chain gyms in Wimbledon. Included below are links to chain gyms in the area, along with their Google ratings out of 5 as of 2023.
The Gym Group:
The Gym London Southfields (4.4)
The Gym London Colliers Wood (4.5)
Snap Fitness:
Snap Fitness Tooting (4.8)
Anytime Fitness:
Anytime Fitness Tooting (4.5)
Anytime Fitness Wimbledon – Raynes Park (4.3)
Your Zone 45:
Your Zone 45 Colliers Wood (5.0)
Jetts Fitness UK:
Jetts Colliers Wood (4.7)
Energym:
Energym New Malden (4.9)
Kings Gym:
Kings Gym Mitcham (4.8)
Bounce:
Bounce Wimbledon (4.6)
F45:
F45 South Wimbledon (5.0)
If you're after something a little more distinctive, you might want to consider one of these independent gyms in Wimbledon (Google ratings in parentheses).
Yorkys Gym (4.5) – At Yorkys Gym, they cater to individuals who are passionate about taking their body to the next level. With fitness professionals dedicated to various training categories like bodybuilding, strength training, boxing, and MMA, they provide support throughout your fitness journey. The gym prides itself on creating a laid-back environment where everyone is welcome and made to feel at home, treating members like family. They have successfully transformed many individuals, with real lives and responsibilities, into achieving their dream bodies in as little as 8-12 weeks.
On 1 Fitness (4.9) – At On1Fitness, they aim to provide a friendly and supportive space for people of all backgrounds to exercise and feel energised. They offer a fully air-conditioned fitness centre with cardio classes, free weights, and a variety of fitness stations. The gym was started by Kevin Burrows, a personal trainer with 10 years of experience, who wanted to create a gym that embodied the feeling and comfort of a family-run establishment.
Fitness Space Wimbledon (5.0) – Fitness Space Wimbledon is a results-oriented gym located just opposite Wimbledon Station. They prioritise their members and aim to provide a connected and supportive fitness experience with dedicated coaches and an intuitive app. The owner, who didn't come from a fitness background, wanted to create a gym that cared about individuals' needs and coached them on their fitness journey. They strive to create a welcoming space for everyone, regardless of their fitness level, and are dedicated to helping their members achieve their fitness goals.
If none of the options mentioned above meet your requirements, you might want to explore this list of gyms in Wimbledon.
Final words on personal training in Wimbledon
We hope this article has given you some insights into what it's like to work with a PT in Wimbledon. If you'd like to find a fitness pro in a specific location near Wimbledon, one of these links may be of interest:
Alternatively, just head to our homepage and enter your location into the search box.
If you're still wondering, "but, are personal trainers really worth it?", you might be interested in this article about why you should hire a PT or this one on why you should hire an online PT.