The Benefits of Personal Trainers for Seniors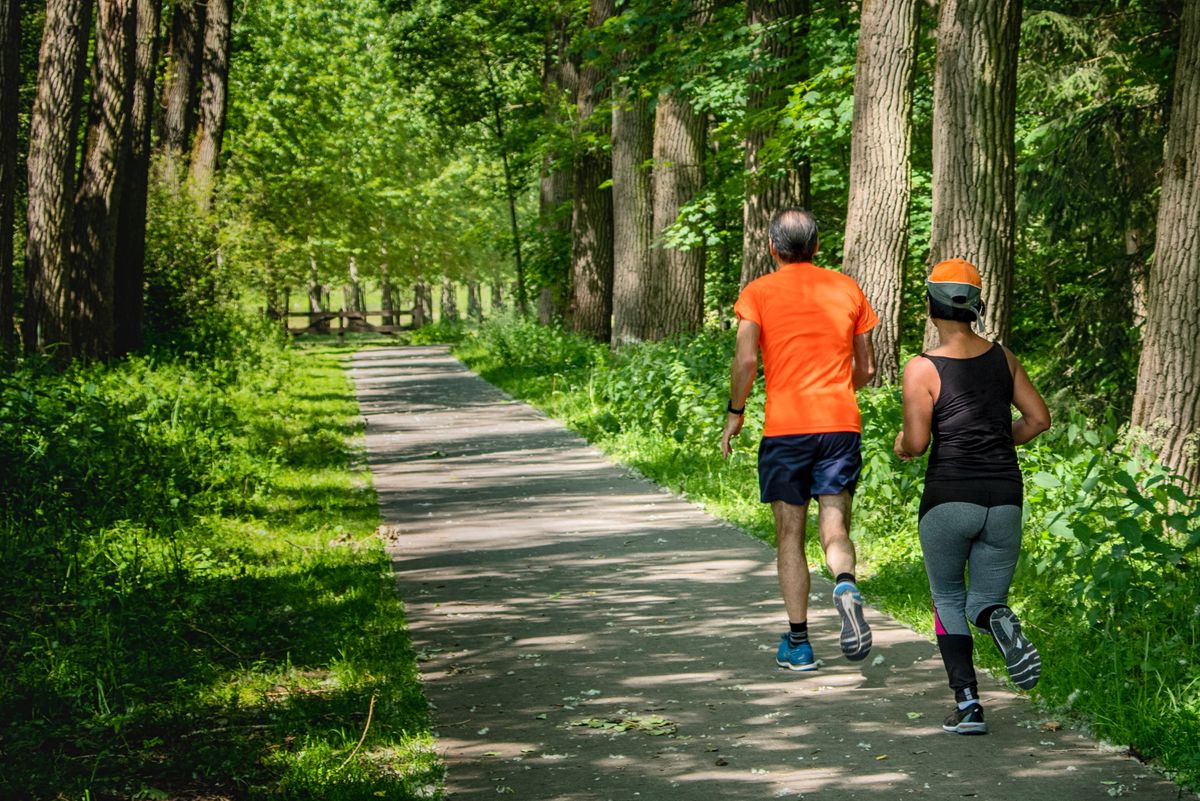 Seven Benefits of Personal Trainers for Seniors
(If you're ready to find a personal trainer for seniors, just enter your location into the search box here, then use the filters on the results page to find a personal trainer with the expertise you require.)
As the baby boomer generation matures, the demand for personal trainers for seniors has grown and will continue to expand in the future. It may come as a surprise, but at the age of 75, nearly one-third of men and one-half of women will no longer continue to exercise. Older people require regular physical activity due to a decrease in muscle mass and bone density. As they lose their flexibility and strength with age, a constant state of physical inactivity can pose health risks for seniors.
Exercise benefits your general health, helps you live longer, boosts your confidence, and enhances brain performance. In addition, it is significant for the strengthening of muscles and bones. Hiring a personal trainer for seniors can help to maintain health and mobility. Personal training is beneficial in several ways. It helps in:
Reducing the risk of falls and fractures
Fighting against diseases
Strengthening the muscles and joints
Improving balance and coordination
Increasing stamina
Improving mental health
Increasing bone density
Personal training for seniors requires motivation, especially for individuals who have never made fitness a priority in their lives. Working out with a personal trainer who can assist you in achieving your fitness objectives may appear to be a luxury, but it is essential for a healthy body.
Let us look at why seniors should consider hiring a personal trainer.
1. Personal Trainers for Seniors Aid With Injuries
Seniors often have hip or knee replacements, tendonitis, or other medical conditions due to injuries. Personal trainers for seniors can design training programmes that help people to recover from ailments or to work around them. In some cases, nurses will even qualify as personal trainers to provide expert guidance to seniors about fitness, recovery, and injury prevention. Such nurses often enrol in online dnp programs to learn about evidence-based practice in the context of caring for injured seniors. As personal trainers, nurses can now educate the elderly on avoiding incorrect techniques and high-risk and low-reward exercises.
2. Personal Trainers for Seniors Provide Personalized Attention
It is crucial to have a training partner in case of an accident during a workout. A senior citizen will want to focus on specific movements according to their body requirements. Personal trainers for seniors have unique skills in age-specific training and guiding seniors towards the right exercises. Additionally, they keep track of the person's physical health and progress, enabling them to create a fitness and diet plan and to assist seniors with strenuous tasks and exercises that require support. Personal trainers for seniors tailor workouts to specific demands and limitations, considering age, joint health, and personal safety.
3. Personal Trainers for Seniors Ensure Safety
During a session, the personal trainer gives vital feedback to ensure that the client is in a safe workout position. A personal trainer can use their hands to ensure that proper form is maintained. They give and take feedback to improve performance. The feedback from the seniors alerts personal trainers about the problems they face. It helps them improve future workouts and results. Additionally, the personal trainer guides the individual to find the right equipment for workouts and how to use them safely without risking injury. Personal trainers keep seniors from lifting loads that are too heavy for them and that can cause muscle discomfort, cramps, and joint injuries.
4. Personal Trainers for Seniors Help With New Technology
If the individual does not have much experience with technology, it can be difficult for them to access workout plans or to make the most of online apps that keep track of your daily physical activity and that provide information on how to improve your health. Personal trainers can assist seniors in using apps and online health forums that offer videos and online classes. This way, the personal trainer can help their client to incorporate new activities and diets into their daily regimen.
5. Personal Trainers for Seniors Provide Diversified Workouts
It's easy to fall into a monotonous training routine, and a personal trainer can help you break free by introducing diversity into your activities. When you have focused on just one task and repeat it for months, the body becomes used to your routine exercises. A personal trainer can add new, more diversified workouts to your routine to target extra muscles and encourage you to push yourself further. When you undertake repetitive yet unproductive workout methods, it results in burnout. It can also occur when you do too many repetitions or sets because you're unsure how often you should undertake a specific exercise. Thus, with a professional trainer as your right hand, you can perform challenging workouts without risking burnout.
6. Personal Trainers for Seniors Provide Nutritional Advice
Nutritional advice is standard nowadays, but it is becoming more and more complex as nutritional research progresses. Furthermore, traditional notions of what constitutes healthy eating are questioned. Therefore, personal trainers urge their clients to incorporate recognized and evidence-based healthy eating standards in their daily routines. They help with choosing the right food according to age and medical conditions and they discourage unhealthy eating, trends, and celebrity diets. This advice helps in minimizing diet-related diseases.
7. Personal Trainers for Seniors Help to Improve Mobility
Many people want to be able to walk around freely as they get older. Personal fitness trainers can provide range-of-motion exercises to improve mobility and work around client disabilities to help them move freely without pain. They also help to develop muscle strength and flexibility, which aids in coordination, balance, and movement.
Wrapping Up
These are just some of the benefits of personal trainers for seniors. If you're interested in finding out more, why not send a quick message to one of the personal trainers on this? To find a personal trainer near you, just enter your location into the search box here. You can then use the filters on the results page to find a personal trainer with the expertise you require and can send them a message via the contact form on their profile.